---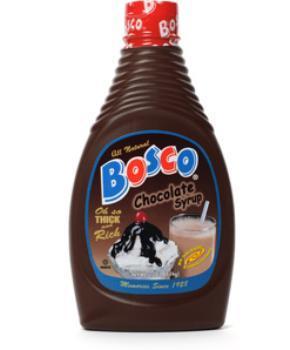 It seems like Bosco Chocolate Syrup has been around forever. For most of us it has: The company was established in 1928.
Since that time, millions of people have put Bosco in their milk, ice-cream and other deserts as a sweetener and to give deserts a nice chocolaty pop.
It's been about 10 years since Bosco released a new flavor, but recently the company announced a new addition, Bosco Mocha, made with cocoa and real coffee extract.
The new flavor will be released in 530 Walmart stores in 12 Eastern states, so if you live in places like Rhode Island, New Jersey, Connecticut, New York, New Hampshire, Maryland, Pennsylvania, Massachusetts or West Virginia, you should be able to find the syrup pretty easily.
Bosco Mocha is the latest attempt by the company to reintroduce itself to Baby Boomers and to capture the attention of younger customers as well.
Is there a market?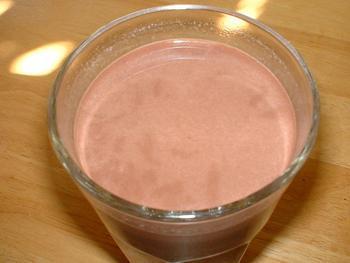 But just how many kids and teens will flock to a coffee-flavored chocolate syrup remains to be seen.
About a year ago, the New Jersey-based company partnered with Walmart, which has given the 85-year-old brand a much-needed shot in the arm, since chocolate syrup isn't as popular as it used to be.
A reason for this decline in popularity may have to do with ice cream and milk being made in a variety of flavors today, so often one doesn't have to add anything to get the taste he or she wants.
Gone regional
Besides Walmart, Bosco Syrup can be found in other large and independent retailers nationwide including Shop Rite, A&P, Pathmark, Cost Plus World Market, Stater Bros and select Publix, and HEB stores among others, although Scott Sanders, the company's vice president, said it may be easier to find in states like New York and New Jersey.
"Over the years, Bosco became a regional item, with its strongest following in the New York City metro area," he said in a published interview. "Much to my chagrin, chocolate syrup isn't as popular as it was years ago, and the reduced sales volume doesn't warrant large-scale advertising any longer. We are marketing Bosco in new, creative, cost-effective ways today. We are working hard to find new distribution for Bosco."
Speak up
In addition, Sanders says if you want to see Bosco at a store near you, simply ask the store manager.
"It is cliché to ask, but it really does help: Ask your grocery for Bosco! We find that when regular people ask the manager at your supermarket to carry Bosco, it often helps us out."
And it'll help you out too, if you really love the stuff.
Sanders said he's excited about the company's new mocha flavor and feels people both young and old will really take to it.
"This is our first new flavor in nearly a decade and we're thrilled to be the first to create a syrup that combines real coffee and cocoa to create an authentic mocha flavor," he said. "We're confident that Bosco Mocha will be almost as popular as Bosco Chocolate."
---