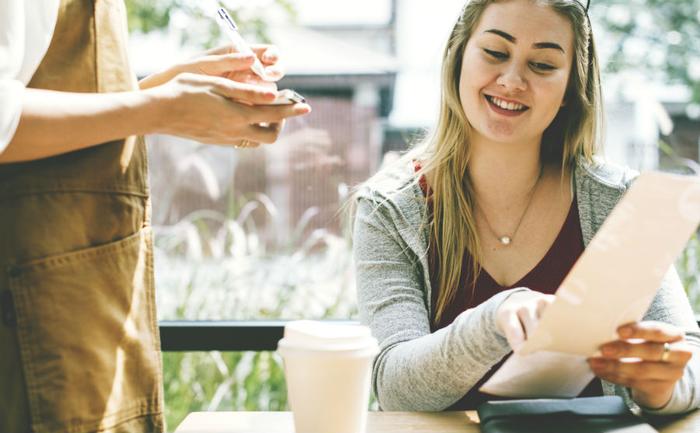 Obesity continues to plague both adults and children throughout the United States. Just last year, the Centers for Disease Control and Prevention (CDC) reported that all 50 states had more than 20 percent of adults and over 18 percent of children who qualified for the condition.
To help combat these numbers and lower the obesity rates nationwide, one of the initiatives of the Affordable Care Act -- which went into effect this May -- requires chain restaurants to list the calorie counts of each item on their menus.
Though previous studies saw little to no change in customers' ordering habits after the calorie counts were on the menus, a group of researchers got the idea to test the location of the calorie counts on the menus. They believed that if the calories were displayed on the menu in a prominent location -- so it was the first thing the customers see -- they'd be more likely to choose a meal with fewer calories.
"There is a lot of research showing that the first piece of information people see seems to be given greater weight as they process details, and we wondered if this could have implications for the calorie counts on the menus," says researcher Steven Dallas, PhD.
Change in behavior
The researchers put their theory to the test at a chain restaurant that used paper menus -- some that had the calorie counts listed to the left of the menu items (making it the first thing customers see), some with the calorie counts to the right of the menu items, and some with no calorie counts.
The researchers gave the three different menus to customers waiting to be seated and asked them to circle the items they'd be the most likely order. They found that the group that had the menus with the calories displayed most prominently -- on the left side -- circled items that had 24 percent fewer calories than the groups with the other two menus.
Dallas said he and his team were "surprised" by outcome of this experiment and called the differences in behavior between the groups "significant."
The researchers did the same experiment with a group of Israelis who speak Hebrew -- and who read from right to left -- and found nearly identical results. The groups who had the menus with the calorie information on the right ordered healthier options than the other groups.
"What this paper shows is that a trivially simple intervention could increase the power of the calorie information on menus," Dallas says. "The calorie labeling policy should not necessarily be deemed a failure, and could in fact become a powerful tool in combating the obesity epidemic."