---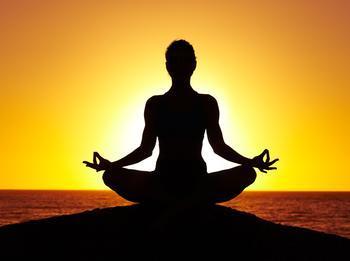 Modern life is better in many ways. Better food, better healthcare, better education, a better standard of living. But unlike even a half-century ago, it carries more stressful demands.
In the corporate world that can mean long days at the office, eating on the run, little time with loved ones and feeling guilty about it, and trying to fit everything into a 24-hour day. Increasingly, the corporate world is turning to the practice of "mindfulness" to relieve stress and improve both health and productivity.
Mindfulness is associated with meditation. It's a spiritual or psychological faculty believed to be an important step on the road to enlightenment. It's reached by establishing a state of calm through meditation and relaxation exercises.
Mindfulness in the workplace
In recent years businesses have encouraged the practice as a way to reduce tension in the workplace. The more pressure an employee is under, the thinking goes, the more they benefit from a state of mindfulness.
For example, before the start of an important meeting attendees might be asked to participate in a relaxation, or meditation, exercise, to improve their ability to focus and communicate. Studies have found that teams that practice just a few minutes a day of mindfulness report improved team performance.
How do you achieve mindfulness? It can start with something as simple as breathing.
Exercises
Yes, we all breathe to stay alive but chances are, we're hardly ever conscious of it. A breathing exercise focuses your full attention on this life-preserving function. In this mindfulness exercise you breath from your stomach rather than your chest.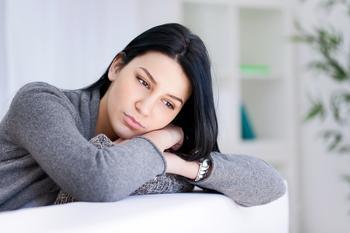 You inhale through your nose and exhale through your mouth. Focusing on each breath, its sound and rhythm, can have a calming effect and help you stay focused on the present moment.
Listening to music can also help achieve mindfulness. Some people prefer new-age music, others classical pieces. The important thing is that it be a slow, soothing tempo to enhance a feeling of calm. Listen to and concentrate on just the music, keeping other thoughts and concerns from creeping in.
If you find that your mind is full of pressing thoughts that are simply impossible to ignore, try looking at them as an objective observer. Let your thoughts flow and sit back and observe them, as though they were someone else's problems. As you continue this process you might find that your mind relaxes a bit. You might even come up with some answers.
Trying something different
Corporations have come to mindfulness slowly, usually after finding their expensive "leadership development" programs didn't produce very much and left a lot of participants cold. Polly LaBerre, writing on the Harvard Business Review blog, says these types of programs usually resulted in the wrong people being elevated within an organization.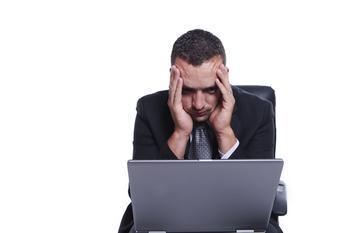 "What if, instead of stuffing people with curricula, models, and competencies, we focused on deepening their sense of purpose, expanding their capability to navigate difficulty and complexity, and enriching their emotional resilience?" she asked. "What if, instead of trying to fix people, we assumed that they were already full of potential and created an environment that promoted their long-term well-being?"
Beyond the corporate world
The benefits may extend well beyond the corporate world to help individuals cope better in everyday life. The University of Massachusetts Medical School is among the academic institutions that have established a Center for Mindfulness. At UMASS, there's even a mindfulness training program for teens.
Some believe mindfulness may be helpful in treating depression. A study in the February 2013 journal Frontiers in Human Neuroscience suggests why.
According to Catherine Kerr, lead author of the new study and director of translational neuroscience at Brown University, when someone is depressed their attention can become consumed by negative thoughts.
Mindfulness allows patients to disengage from this negative thought pattern through the "body scan" technique. Patients are asked to systematically pay attention to each region of the body. As this happens, the alpha rhythms that are responsible for the flow of sensory information to the brain fluctuate.
If you're thinking this all sounds really touchy-feely, you're not alone. But the number of books and CDs on the subject continues to proliferate, suggesting more people are giving it a try. And that includes some of the world's largest corporations who are now using it in an effort to make executives and employees healthier and more productive.
---