---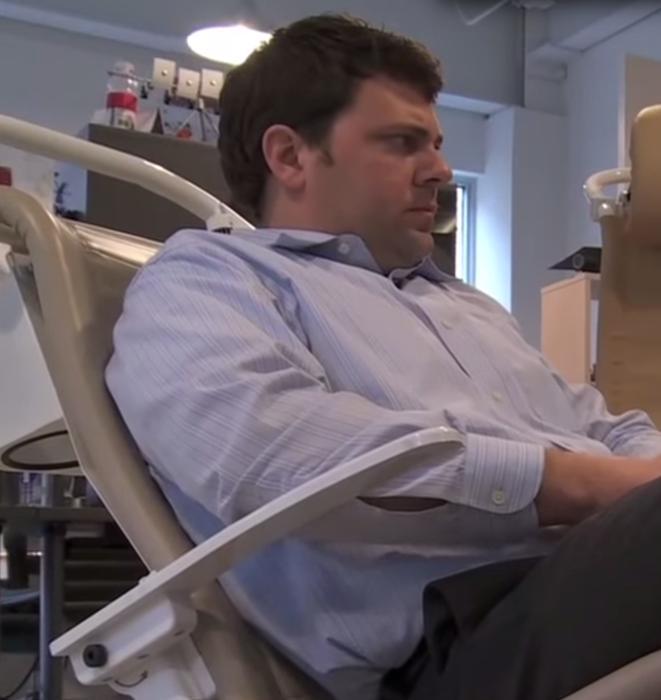 While some things are the objects of constant innovation, others are not. Once invented, they don't change much over the years.
Then someone comes along and wonders why, and the next thing you know something like the wheelchair, developed in England around 1760, gets a complete update.
Will Ferniany, CEO at the University of Alabama at Birmingham (UAB) Health System, decided the wheelchair was no longer adequate for the needs of hospitals and nursing facilities. Wheelchairs, he said, no longer meet the the needs of modern health care.
"We were commissioned by Dr. Ferniany at UAB to create an alternative to the conventional wheelchair," said Lloyd Cooper, designer for Movi Medical, a company created to design, build and market the new chair. "Every hospital around the world uses a conventional wheelchair that was developed as a self-propelled mobility device, and was never intended to be used in hospital applications."
The Movi looks like a chair on wheels, but that's where its resemblance to a wheelchair ends.
Room for improvement
Let's start with the traditional wheelchair and its perceived shortcomings. The big rear wheels are designed so users can move themselves. But in a hospital patients are nearly always pushed by staff.
Doctors say the swinging, removable footrest is a nightmare — hard to use, easy to lose and not very comfortable.
The sling seat stretches over time and ergonomically, is not designed to be comfortable. Getting into or out of a conventional wheelchair is difficult for people who are sick, old or recovering from a medical procedure.
"A wheelchair is one of the most compromised seating environments imaginable," said Cooper. "It should be the reverse. Those who need a chair need the very best chair."
High-tech chair
The Movi chair is actually a lift chair with a battery-powered motor. It can also pivot on its axis to raise or lower a patient up to 20 degrees.
The footrests are also completely different. When the chair is raised, the footrest sits flat on the floor. Not only is it easier to get in and out of the chair it minimizes the risk of a fall.
The video below, produced by UAB, shows a Movi in action and how it compares to a traditional wheelchair.
Injuries
"We've become more aware in recent years of the number of injuries to nurses and patient care technicians, as well as family members, from lifting patients," said Cynthia Brown, M.D., director of the UAB Division of Gerontology, Geriatrics and Palliative Care. "We see back injuries and shoulder injuries, and have found that a whole segment of our workforce is at risk as they attempt to mobilize patients."
The Movi may have uses outside the hospital. It certainly will find its way into nursing facilities and may also replace wheelchairs for some whose mobility is permanently limited.
"Ask any older adult and they will tell you they want to remain independent," Brown said. "They want to be able to do things for themselves. In many respects, we owe it to them to keep them as functional as possible so they can maintain their independence even after a hospital stay."
1.6 million wheelchairs in use
Currently about 1.6 million Americans who live outside institutions use wheelchairs, according to data collected by the University of California at San Francisco. Of all the people with disabilities people in wheelchairs experience some of the highest levels of activity limitation and among the lowest levels of employment.
Brown also sees some therapeutic benefits to the new chair, since she says it will make it easier for patients to get out of bed and move around.
"We now know that prolonged bed rest contributes to pressure ulcers and deep-vein thrombosis, as well as contributing to functional decline," she said. "There are all sorts of bad outcomes from encouraging people to stay in bed."
---