---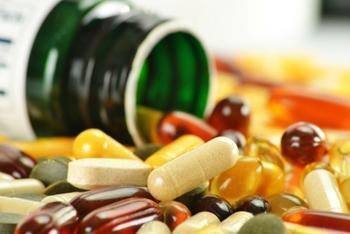 Millions of consumers take dietary supplements, but these pills are not regulated as drugs. However, the Food and Drug Administration (FDA) does exercise some authority since these products are considered food.
The FDA says it needs dietary supplement manufacturers to provide more information to the agency so it can better protect consumers.
New draft guidance instructs manufacturers to notify the agency at least 75 days before marketing a dietary supplement containing a new dietary ingredient, unless that ingredient is already in the food supply in an unaltered state.
The FDA says it needs this heads up to help the agency identify safety concerns before products reach consumers.
By the FDA's counting, there are more than 55,000 dietary supplement products currently on the market, and the number is growing at a rate of around 10% per year. But the agency says it has received fewer than 1,000 notifications of product changes since the regulation went into effect more than 20 years ago.
Potentially dangerous ingredients
"This revised draft guidance is an important step forward in the agency's work to protect public health from potentially dangerous new dietary ingredients," said Steven Tave, acting director of the FDA's Office of Dietary Supplement Programs.
In fact, getting these notifications provide the only opportunity for the FDA to identify supplements that are unsafe before consumers start taking them.
"The revised draft guidance is intended to improve the quality of industry's new dietary ingredient reporting so the FDA can more effectively monitor the safety of dietary supplements," Tave said.
Recent actions
It may be no coincidence that the revised draft guidance comes amid recent FDA actions on dietary supplements.
In 2013 the FDA secured a court order essentially shutting down a California supplement maker after charging it with failing to follow current Good Manufacturing Practice for Drugs (Drug cGMP) and for dietary supplements (Dietary Supplement cGMP).
A 2015 FDA study found that dietary supplements account for 20,000 trips to the emergency room each year. However, the industry said that number is significantly fewer than the ER visits attributed to prescription drugs.
---