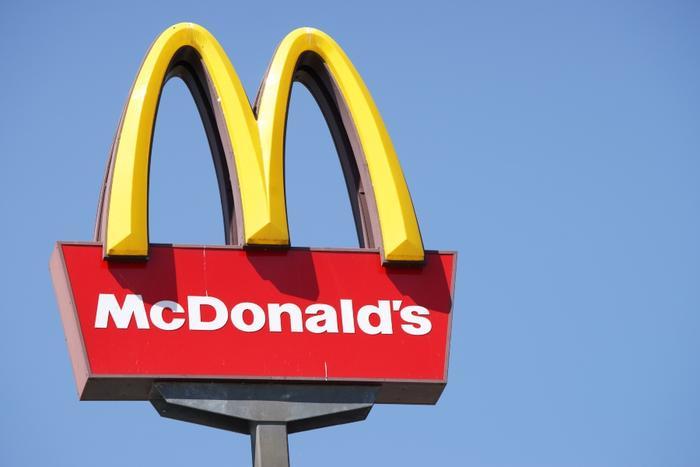 The National Labor Relations Board (NLRB) on Thursday ruled in favor of McDonald's in a case filed years ago by workers who sought to hold the company responsible for labor violations allegedly committed by its franchise locations. 
The case dates back five years, when individuals working in McDonald's restaurants claimed they were fired or retaliated against for trying to unionize. On Thursday, the NLRB said it favors a settlement that will require McDonald's franchisees to pay $171,636 to the affected workers. 
"After nearly three years of proceedings, the General Counsel and McDonald's USA, LLC presented a series of informal settlement agreements resolving all the alleged unfair labor practices," the Board said in a press release. 
The agency said it has ordered an administrative law judge to approve the settlement, which it says "will provide a full remedy for all alleged substantive violations" without holding the company liable as "joint employer" with its franchisees.
McDonald's pleased with the settlement
In a statement, the fast food giant said it was pleased with the decision and "appreciate[s] the efforts of the National Labor Relations Board and General Counsel [Peter] Robb to bring this multi-year litigation to an end." 
"The settlement…allows our franchisees and their employees to move forward, and resolves all matters without any admission of wrongdoing," McDonald's said. "Additionally, current and former franchisee employees involved in the proceedings can now receive long overdue satisfaction of their claims."
Fight for $15, a group working to unionize fast food workers in the U.S., said it intends to "forcefully appeal" the decision.
"The settlement is not valid. McDonald's is walking away with a get-out-of-jail-free card after illegally retaliating against low-paid workers who were fighting to be paid enough to feed their families," the group said.