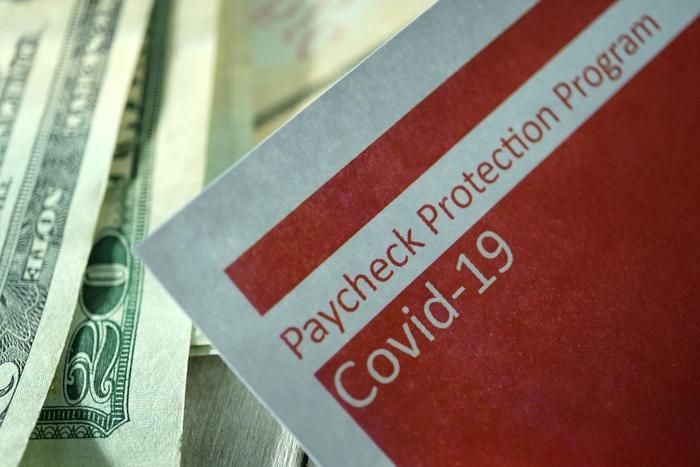 The Small Business Administration (SBA) -- working in cohort with the Department of the Treasury -- is trying to dam up the hole in public trust that was created when $365 million included in the first round of the Paycheck Protection Program (PPP) found its way into the coffers of publicly traded companies and left a throng of true "small businesses" out in the cold.
In its new guidance released Thursday, the SBA drew boundaries to keep its "ready, fire, aim" blunder from happening again. Step one was wordsmithing the finer points of the program. 
"A borrower must certify on the Borrower Application Form that the borrower is eligible to receive a PPP loan, and that certification means that the borrower is a small business concern" the agency stated. 
The business also has to have 500 or fewer employees whose principal place of residence is in the United States.
Large companies take advantage
Among the public companies making off with millions of dollars in initial PPP loan money were businesses that are anything but small. A MorganStanley alert listed nearly 50 well-heeled companies that probably didn't really need the extra cash. Here are a few that made the list:
DMC Global -- a metal-working concern -- grabbed $6.7 million even though its market cap is over $400 million; 

Potbelly Sandwich Shop -- which has 6,000 employees, 474 locations, and rang up $409 million in 2019 -- received a $10 million loan; and 

ZAGG, a company whose main product -- InvisibleShield, a protective cover for consumer electronics -- brought in more than a half-billion in revenue last year, walked away with $9.4 million in loan money. 
Send our money back in two weeks, please
The SBA leaned on large, public companies that got their hands on first-round funds to return the money and let real small businesses use it.
The SBA sent out a signal that any large public company that tapped the PPP before the new rule change should do the right thing and return the relief loan it took -- and do it in the next two weeks. 
"Any borrower that applied for a PPP loan prior to the issuance of this guidance and repays the loan in full by May 7, 2020 will be deemed by SBA to have made the required certification in good faith," the SBA said. 
"I think you've seen some pretty shameful acts by some large companies to take advantage of the system," Howard Schultz, former Starbucks chairman and CEO, told CNBC. The better thing to do, Schultz insists, is that the government act "as a backstop for the banks to give every small business and every independent restaurant a bridge to the vaccine. And that is the money and the resources to make it through."