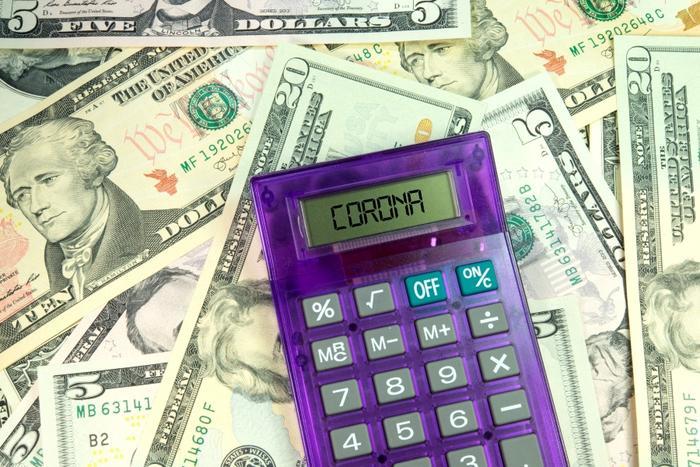 In the middle of all the yin and yang surrounding the COVID-19 outbreak, good financial news continues to roll in for consumers. 
On Thursday, five federal financial regulatory agencies came together to motivate banks, credit unions, and savings associations to give small-dollar loans to credit-worthy consumers and small businesses in response to COVID-19.
"Responsible small-dollar loans can play an important role in meeting customers' credit needs because of temporary cash-flow imbalances, unexpected expenses, or income disruptions during periods of economic stress or disaster recoveries," the Consumer Financial Protection Bureau, Board of Governors of the Federal Reserve System, Federal Deposit Insurance Corporation, National Credit Union Administration, and Office of the Comptroller of the Currency said in a joint statement.
What types of loans will be available?
The group left open the range of loan possibilities to lending institutions, but it suggested open-end lines of credit, closed-end installment loans, or appropriately structured single payment loans. That freedom of choice, however, was couched with a firm word of warning for the lenders.
"Loans should be offered in a manner that provides fair treatment of consumers, complies with applicable laws and regulations, and is consistent with safe and sound practices," the regulators said.
Hope for borrowers in more difficult positions
The financial havoc that the COVID-19 pandemic has created differs from person-to-person and business-to-business. The fact is that some were prepared with enough cushion to wait the situation out and some weren't.
Borrowers who took on a hit they had no backup plan for might have a difficult time repaying a loan in a structured way. But the regulators want them to know that they're not being left out in the rain. The group encouraged banks, savings associations, and credit unions to entertain workout strategies that can help borrowers repay the principal of the loan while tempering the need to re-borrow.