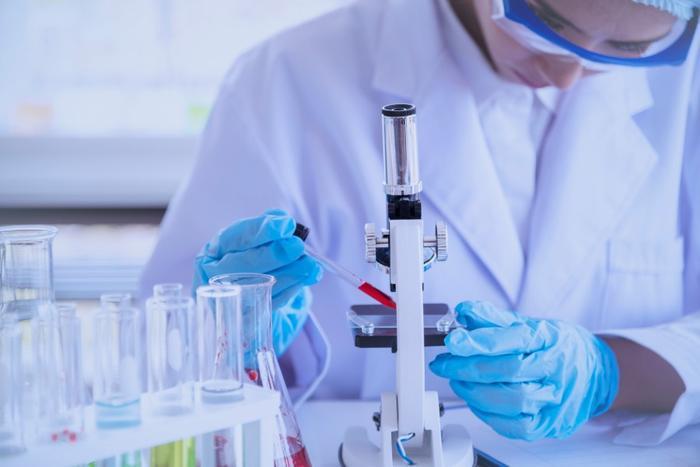 Regeneron has requested emergency use authorization from the U.S. Food and Drug Administration for its COVID-19 antibody treatment. 
The drugmaker's monoclonal antibody therapy, REGN-COV2, was taken by President Trump last Friday after he tested positive for the novel coronavirus. Just hours before Regeneron submitted the request, Trump touted the experimental treatment as a "cure" for COVID-19. However, there is currently no scientific backing to support that claim, and it's unclear whether Regeneron's treatment alone helped him recover.
In addition to Regeneron's antibody treatment, Trump had also taken the antiviral drug remdesivir and the steroid dexamethasone.
Reduces viral levels
Regeneron has said its antibody treatment was "designed specifically to block infectivity" of the virus that causes COVID-19. The company claims its antibody cocktail has been shown to lower virus levels, particularly in patients who haven't generated their own antibodies. 
In a statement on Wednesday, Regeneron said that "if an EUA is granted the government has committed to making these doses available to the American people at no cost and would be responsible for their distribution."
The company says it currently has enough doses available for approximately 50,000 patients and that it expects to "have doses available for 300,000 patients in total within the next few months." 
Clinical trials of Regeneron's antibody treatment are not yet complete.
"If REGNCOV2 proves safe and effective in clinical trials and regulatory approvals are granted, Regeneron will manufacture and distribute it in the U.S. (beyond the initial U.S. Government supply) and Roche will develop, manufacture and distribute it outside the U.S.," the company said.