---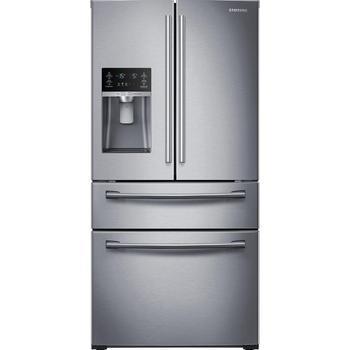 President Obama has his critics, but the refrigerator industry loves him. That's because his drive to clean up power plant emissions is making refrigerator sales red hot.
Utilities like Dominion Virginia are offering to give customers a $50 incentive towards a new refrigerator and will also pick up and recycle their old refrigerators and freezers at no charge.
"This energy conservation program has proven to be popular with our customers, with thousands of them participating since it began last summer," said Brett Crable, director-New Technology and Energy Conservation. "It not only helps save energy costs, but lessens the environmental impact of appliance disposal."
It also helps Dominion as it tries to meet Obama's goal of cutting power plant emissions by 32 percent from 2005 levels. The Association of Home Appliance Manufacturers estimates there are 10 million old, inefficient refrigerators still chugging away in consumers' homes, burning excess energy and running up consumers' power bills.
Replacing those 10 million obsolete refrigerators and 5 million more that will become obsolete over the next few years would save 36 million metric tons of emissions over five years and shave consumers' power bills by $50 to $100 per year, $6.8 billion nationwide.
Today's refrigerators use half the energy of models offered 20 years ago and are prime targets for carbon-cutting efforts. 
Obama's Clean Power Plan is currently under review by the Supreme Court, but five states -- California, Colorado, New York, Virginia, and Washington -- are still pursuing its goals, at least for now.
What to do
If you live in any of those states, it might pay you to contact your local utility and find out if it is offering a similar refrigerator replacement plan. Here are some programs we found. There may be others, so be sure to check with your local utility or state utilities commission. 
---