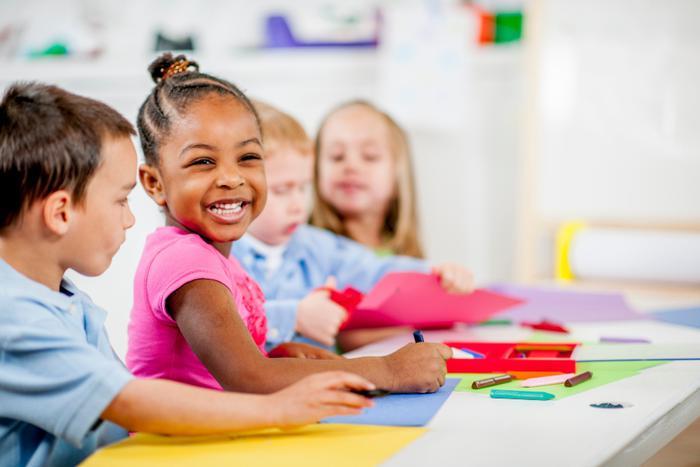 Recent studies have highlighted the academic and social benefits associated with kids attending preschool, and now a new study is exploring how a specially-designed enrichment preschool program could yield even more benefits for kids. 
Researchers from Penn State have developed a new preschool program known as REDI (Research-based, Developmentally Informed). For this study, they found that students who attended Head Start preschools that had adopted the REDI program are likely to develop social and emotional skills that last through high school. 
The researchers explained that Head Start was developed to provide educational access to low-income families, and REDI is designed to incorporate a social-emotional model that helps kids learn about how to manage their feelings, how to make friends, and how to develop coping skills, among several other important tools. 
"The program had an effect on internal benefits, including better emotion management and emotional well-being, as well as external benefits, such as reduced conduct problems," said researcher Karen Bierman. "So not only did the program result in fewer distressed adolescents, but it also resulted in less distress for their teachers and peers, as well. It's an important finding to know we can promote these long-term benefits by intervening early with a strategic prevention programming embedded in a well-established public program like Head Start." 
Developing strong social-emotional skills
For this study, the researchers analyzed the long-term social-emotional outcomes of 356 preschoolers attending 25 Head Start schools across the country. Half of the classrooms adopted the REDI program for the entirety of the school year, and the other half ran their classes as they typically would. Though the kids were assessed each school year, this study focused on the results in seventh and ninth grades. 
"After the children left preschool, they moved on to many different schools and school districts," said Bierman. "Once they reached seventh and ninth grade, their teachers who provided ratings for this study didn't know who had been in the REDI classrooms and who hadn't, so it was very much a blind rating." 
Ultimately, the researchers found that students in the REDI program had better social-emotional outcomes through ninth grade than those who hadn't been part of the REDI program. 
By ninth grade, kids enrolled in the REDI program performed significantly better areas like peer conflict, conduct issues, and emotional symptoms than those who hadn't received REDI-based instruction. Just two percent of REDI students struggled with peer issues, six percent had severe conduct issues, and three percent struggled emotionally; comparatively, eight percent of non-REDI students had peer struggles, 17 percent had severe conduct issues, and 15 percent struggled to handle their emotions. 
The researchers hope that these findings lead to greater adoption of REDI, as it's clear that the program is beneficial in helping kids establish strong social-emotional skills from a young age. 
"We found that the effects that lasted through adolescence weren't in the academic areas like literacy and math, but in the social-emotional areas," said Bierman. "Perhaps in the past, we've been too focused on boosting academic learning in preschool and not paid enough attention to the value of enriching preschool with the social-emotional supports that build character and enhance school adjustment. We know from other research that these skills become very important in predicting overall success in graduating from high school, supporting future employment, and fostering overall well-being in life."