---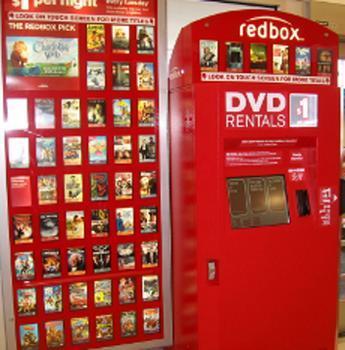 You never know, but maybe one of the people on your gift list would like a movie streaming package from Redbox this year.
It seems that Redbox and Verizon Communications Inc. have officially joined swords to begin what's probably going to be an ongoing duel with Netflix, as the company just announced it would offer movie streaming for just $6 a month, which is $2 lower than Netflix's current streaming prices.
The new service is called Redbox Instant and Mark Greenberg, its president, said the partnership between Redbox and Verizon creates an inexpensive way to enjoy movies quickly, which may lead some of Netflix customers away, since many have complained about the company's prices and services in the past.
"Redbox Instant by Verizon will be an exciting new service for consumers in the digital entertainment marketplace and we are thrilled to be their partner, providing our movies from some of the world's leading studios," said Greenberg.
"We have a long and successful relationship with Verizon FiOS, which was our first distribution partner at the launch of EPIX, and we are excited to build on that relationship with Redbox Instant. We are confident that the movies we have will be a popular and important part of the success of this new service."
The company also announced that it would offer four one-night DVD rentals along with streaming for $8 a month, and customers can purchase high-definition Blu-ray DVDs for $9.
This also undercuts Netflix's streaming and DVD package prices, which allows you to get both services for $16 a month.
Make the leap?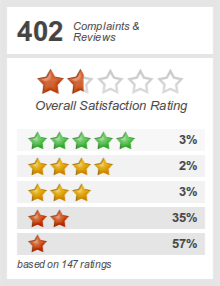 But will people start making the move from Netflix to Redbox in order to save a few bucks? Some may.
Rick of Washington State, who is currently a Netflix customer, might give the new Redbox service a try, as he has been frustrated with billing issues.
"I have paid my account around the 14th of September, and still was not able to get online," he wrote in his ConsumerAffairs posting.
"I called the company and they said that the billing hadn't gone through, yet on my credit card [although] it stated that it did go through. Three days later I called again, and tried to order DVDs and they told me that they were having problems with the billing and that I would get service soon."
Rick said that he paid his bill in the middle of the month, but didn't get a full month of service and was unable to find the proper avenue within Netflix to speak to a decision-maker or file a complaint.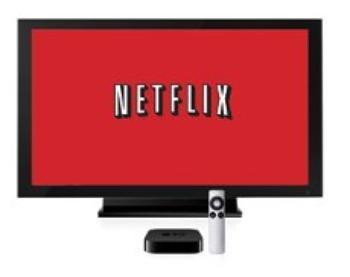 Redbox may also be getting a flock of new customers during the holidays, as some of our readers said that giving a Netflix gift certificate may be more of a hassle than it's actually worth, especially when it comes time for the person receiving the gift certificate to redeem it.
"I wanted to buy a Netflix gift certificate for a friend of mine," wrote Matt of Lake Tahoe, Nev. in the comments section.
"I bought her a 3-month subscription and I wanted to write a note that was 3 sentences (as I can do on every other site I've bought a certificate from). However, Netflix for some reason limits the personalization to only 80 characters. I don't know why they do this, but it makes it harder to write even a short gift note. So I decided to send my friend the gift, even with the generic note."
"The real problem occurred when she has to redeem the gift. Netflix wouldn't let her unless she put in a billing card. I thought I was giving a gift to my friend, not signing her up to continuity. I know Netflix is a business, but the bottom line is my friend couldn't use her gift unless she entered here credit card. This felt wrong to me, especially since it wasn't clear during the checkout process when I bought the card."
More movies
Redbox CEO Shawn Strickland says customers will be able to take advantage of an even wider array of movie selections due to the company's deep relationships with the some of today's biggest film studios.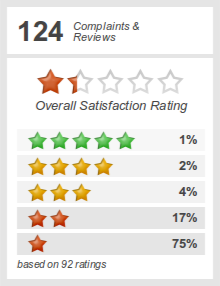 "We are building a compelling entertainment choice through our ability to support both physical and digital distribution of movies that people love, made possible by the depth of relationships we've established with top Hollywood studios and distribution partners," said Strickland.
However, Redbox definitely isn't starting this new venture without its own set of consumer complaints, especially when it comes to billing issues with the company and customers receiving disks from kiosks either damaged or unable to be played.
"If I could give it a zero star out of 5 I would. This was my first time using Redbox," wrote Gevin of Michigan.
"I rented a video game. Once I got the game home, I noticed it had a huge ring on the disc and did not work. I called customer service and all they are capable of doing is giving me promo codes for free movies and half off the game. I just had to pay full price. So I went to a new machine and once again, the disc was scratched in the same way."
It will be interesting to see if Redbox customers who have been frustrated with the kiosks and DVD damage will give the company's streaming service a try.
It'll also be interesting to see if Netflix customers abandon ship to save money, since Redbox offers its packages for considerably less.
Greenburg says by adding steaming to Redbox, it will more than likely bring in younger consumers who tend use streaming services more than DVDs.
"We're expanding the pie by adding more people to the mix. I think that's healthy," he said.
---