---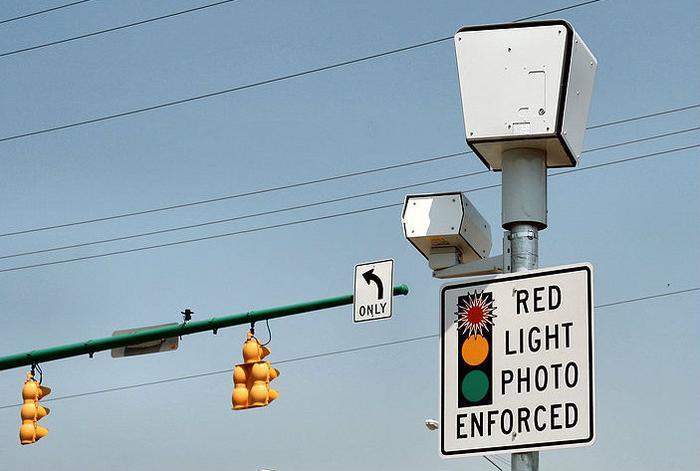 A lot of drivers think red-light cameras are nothing but schemes to swindle them out of their money. A trial just getting underway in Chicago won't do much to change their minds.
A 32-year city employee, John Bills, is accused of running a $2 million bribery conspiracy and accepting freebies including lavish hotel stays, sports tickets, and even a condo, from equipment manufacturers.
The scheme grew out of Chicago's rapid addition of 400 red-light cameras, at one time the largest array of cameras in the country. Bills, 54, was charged after the Chicago Tribune published investigative reports in 2012 alleging a questionable relationship between Bills and Redflex Traffic Systems Inc.
Bills insists he's innocent and his lawyer says he is a lowly public servant who lives from paycheck to paycheck.
Wads of cash
"From the day he was first arrested they have always wanted him to cooperate and give them names of people further up the food chain," said Nishay Sanan, Bills' attorney, according to the Tribune. "His answer has always been that he didn't do it and there is no food chain."
Prosecutors say Bills lived high on the hog -- flashing wads of cash, dining in the citys finest restaurants, and frequenting ritzy hotels.
The case is a major embarrassment for Chicago Mayor Rahm Emanuel, former top aide to President Obama. Emanuel had earlier touted the red-light program as an example of his governing skills. 
Illustrating the importance the feds are assigning to the case, U.S. Attorney Zachary Fardon will personally argue the case in court. City hall observers say prosecutors are hoping to implicate higher-ranking city officials in the scandal.
Besides airing the alleged corruption in the awarding of the red-light camera contracts, the Tribune detailed how consumers were skinned by malfunctioning cameras that seemed more intended to yield the maximum number of tickets than to reduce accidents.
The city's inspector general later said the system was "fundamentally deficient" and currently, only about 150 cameras are operating, bringing in about $81 million in fines. At its height, the program was relieving Chicagoland motorists of more than $600 million in fines, the Tribune said.
---