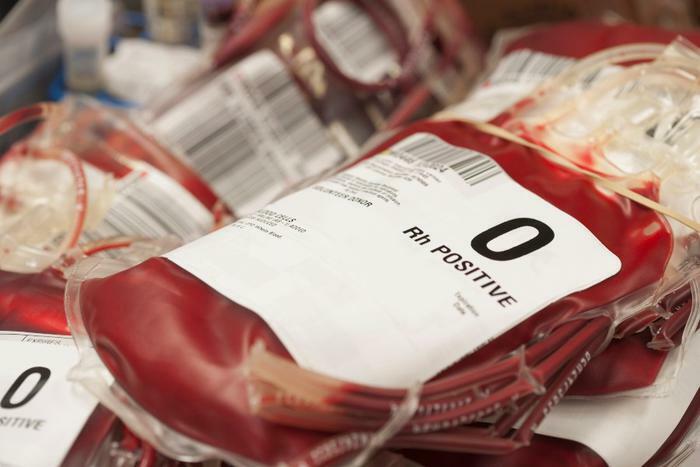 For the second time in just over a year, the American Red Cross is warning that the U.S. faces a severe blood shortage.
The first time came during the early days of the coronavirus (COVID-19) pandemic when churches and civic groups canceled blood donation events. With the virus fading in most areas of the country, that's no longer an obstacle.
Instead, the Red Cross says demand for blood plasma is sharply higher, in part because elective surgeries postponed during the pandemic are being rescheduled. But a bigger driver, the group says, is that the country's hospitals are facing a spike in trauma cases from car accidents to gunshot wounds.
"Our teams are working around the clock to meet the extraordinary blood needs of hospitals and patients – distributing about 75,000 more blood products than expected over the past three months to meet demand – but we can't do it without donors. Every two seconds, someone in the U.S. needs blood," said Chris Hrouda, president of Red Cross Biomedical Services.
Compared to this time during 2019, hospitals and emergency trauma centers around the country are so busy that demand for plasma is up 10%. According to the Red Cross, 20% to 40% of trauma deaths that occur after hospital admission involve massive hemorrhaging. 
These types of emergencies require huge amounts of blood products. Doctors may need hundreds of blood products, depending on the severity of the trauma, to help save a life.
Rescheduled surgeries
Another major factor is the scheduling of thousands of operations and medical procedures that should have been performed last year but weren't because of the pandemic. In some cases, those delays caused conditions to worsen and to require increased blood transfusions.
"Some hospitals are being forced to slow the pace of elective surgeries until the blood supply stabilizes, delaying crucial patient care," Hrouda said. "As we return to pre-pandemic activities and resume travel to visit loved ones, we want people to remember the needs of patients this summer and the power so many of us have to help save lives." 
The Red Cross said all blood types are needed but type O, one of the rarest blood types, is in especially short supply. With less than half a day supply available of type O blood in recent weeks, there is an emergency need for type O donors, Red Cross officials said. 
Type O positive is the most transfused blood type and can be transfused to Rh-positive patients of any blood type. Type O negative is the universal blood type and what emergency room personnel reach for when there is no time to determine the blood type of patients in the most serious situations.
The Red Cross said people who can help by donating a pint of blood can schedule an appointment by visiting RedCrossBlood.org or calling 1-800-RED CROSS (1-800-733-2767).