---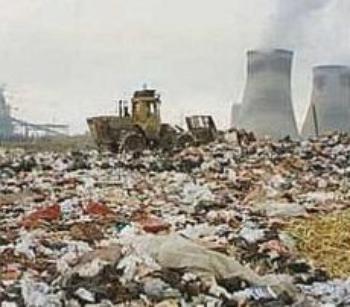 Each year millions of tons of trash are hauled off to U.S. landfills, taxing an already battered landscape. Increasingly, efforts are made to remove dangerous or toxic elements from the trash and broken or obsolete electronics are getting new attention.
Recycling electronics, such as cell phones, televisions, and computers, along with rechargeable batteries found in many of these items, keeps potentially harmful materials out of the waste stream and the environment. New York City has long banned recharable batteries from its landfills but it is still legal for the city's residents to discard electronics in the trash until 2015, when a new, tougher law goes into effect.
Increasingly, environemental activists are urging consumers to recycle old cellphones, TV sets and computers. According to Earth911, The U.S. electronics recycling industry processed three to four million tons of used and end-of-life electronics equipment in 2011. More than 70% of the collected gadgets can be recycled, recovering items such as plastic, steel, aluminum, copper, gold and silver to be used in new products. Electronics recyclers repair, refurbish and resell functioning electronics as used products both at home and abroad.
Companies get on board
A number of manufacturers and retailers have joined the recycling push. The Environmental Protection Agency (EPA) has an online tool to help consumers find local recycling spots for specific manufacturers.
Among the retailers actively taking part in electronics recycling is Best Buy, which accepts most electronics and large appliances at no charge, but only from consumers. It also says it rejects any items that pose a safety hazard.
Cartridge World, a specialty retailer selling ink and toner cartridges for printers and other devices, says its recycling efforts keep about 4.5 million empty printer cartridges out of landfills every year.
"Our in-store recycling efforts are only a small part of the solution. As a globally recognized electronics brand, we have an obligation to educate and advocate the importance of recycling," said Tom McLaughlin, Cartridge World marketing director. "Unfortunately, electronics are recycled at even lower rates than other common household items, and electronics often have the most devastating impacts on the environment."
A long way to go
In a study earlier this year EPA found that Americans currently recycle only about 35 percent of the trash they produce. It further found that just 25% of the electronics they discard are recycled. Often these products contain chemicals with portential to contaminate groundwater and streams.
According to McLaughlin, toner cartridges, specifically, require about a gallon of oil to make just one cartridge. About 70% of used printer cartridges are currently thrown out.
Cartridge World says its stores often reuse many of the components in empty printer cartridges and that if a store doesn't reuse the cartridge, it recycles the cartridge in an environmentally responsible manner at no cost to the consumer. The company says it also will assist consumers in disposing of larger electronics, such as printers, fax machines and copiers.
Making a couple of bucks for your effort
In addition to getting rid of unwanted devices and being environmentally friendly, consumers also have the opportunity to profit from electronics recycling. Sony has set up Eco Trade, which accepts both eligible Sony and non-Sony products making it easy to trade them in for credit towards the latest Sony products.

There are a number of commercial enterprises that will actually buy your old cellphone, mainly for the minerals like gold and silver that are present in them. Industry experts attending a 2012 conference in Ghana referred to this recycling practice as "urban mining." One group active in the practice estimates electronic waste now contains precious metal "deposits" 40 to 50 times richer than ores mined from the ground. They say recycling efforts could add more than $21 billion in value each year to the rich fortunes in metals eventually available through "urban mining" of e-waste.
---