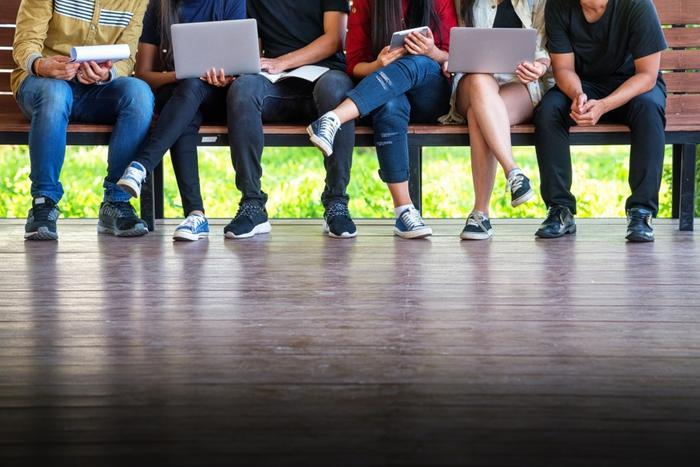 While some students can find it difficult to balance extracurricular activities with school requirements, a new study conducted by researchers from Michigan State University found that engaging in sports could positively benefit college students in the classroom.
According to the researchers, recreational sports were found to not only help college students' performance in the classroom, but it also pushed them to continue their studies.
"At the end of the year, students who played sports dropped or failed a total average of six credits compared to 7.7 credits among non-playing students," said researcher Kerri Valsod.
Reaping the rewards
To see just how pivotal playing sports was for college students, the researchers evaluated nearly 1,800 freshman at Michigan State University who enrolled in intramural sports.
The researchers accounted for outside factors, such as first generation college students, high school GPA, living on campus versus living off campus, race, gender, and socioeconomic status.
"The only thing that was different between these students was whether they played or not," said researcher Jim Pivarnik. "You can't just say one person was smarter in high school than the other or his or her socioeconomic status was better. We addressed all that, with all things being equal."
The study revealed that intramural sports considerably affected students' academic performance -- in a positive way. Students who played sports not only had higher GPAs -- 3.25 for athletes compared to 3.07 for non-athletes -- but they were also nearly three times as likely to return to school at the end of the year.
Additionally, these students were also less likely to fail or drop classes during their freshman year compared with students who didn't play sports. They were also 40 percent more likely to earn sophomore standing at the university at year's end.
The researchers do warn that students don't need to go overboard with joining teams and activities, as that can get overwhelming. However, finding what works for them personally can be incredibly effective.
"Don't go crazy," Pivarnik said. "Don't join 20 teams. Grab some friends, find a moderate number of activities, and get involved in something different. The four-to-seven range seems to be effective and is linked to a higher GPA."
Keeping a good mindset
While this study focuses strictly on how playing sports can affect college students academically, previous studies have shown how staying physically active can be beneficial for those coping with mental health issues, which a large number of college students are.
Researchers from Binghamton University recently found that college students can end up in bouts of bad behavior after just one poor decision, which can ultimately affect everything from their grades to their social lives and mental and physical health.
These findings emphasize just how important having a team or other forms of social support can be to college students' overall wellbeing. According to Pivarnik, this is part of the beauty of intramural sports, as students "don't have to be… all-star basketball player[s] or have played ultimate frisbee before."
"It's an inclusive environment and helps students do better and creates a new home," Pivarnik added."