---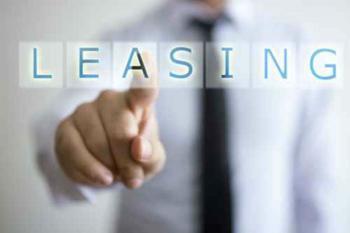 With the average transaction price of a new car or truck hovering around $34,000, car payments are getting bigger and loan terms are getting longer.
That's probably why leasing a car has become a more popular option, and for many maybe the only option they think they can afford. Edmunds.com's latest Lease Market Report found more new cars were leased in the first half of 2016 than the first half of any year in history.
It's a trend that hasn't occurred overnight. The number of leases has doubled in the last five years, leading analysts at Edmunds to conclude that the automotive market is shifting in some fundamental way.
Exhibit A is the data showing Millennials, more than any other generation, have turned to leasing when they obtain a new vehicle. Millennials have the highest rate of lease penetration of any demographic group, 34.2%.
But the second largest group may be more surprising – seniors age 75 and up. During the first half of the year, this group accounted for over 32% of leased vehicles. That's up 74% from five years ago.
Total of 2.2 million leases
The first half of the year saw a total of 2.2 million leased vehicles, up 13% from the first half of last year. Leased vehicles are no longer just luxury nameplates, but now include trucks and entry level compacts.
Even though men outnumber women in new vehicle registrations, women account for more leased vehicles, especially lately.
No doubt consumers are embracing leasing because it requires a lower monthly payment. When you purchase a new car, you pay for the entire car. Once the debt is repaid, you own the car.
With a lease, your payment is based on only the time you will use the vehicle, usually three years, although two-year leases are becoming more common. The payment is based on the purchase price of the car and its estimated value when you turn it in, called the residual value. The consumer never gains any equity in the vehicle and must turn it in at the end of the lease or purchase it for the residual value.
Not for everyone
While there can be some advantages to leasing, they aren't for everyone. They might make sense for seniors, who may have a limited number of driving years left. But most people should not choose a lease just because the payment seems more affordable than if they purchased the vehicle.
Rather, most personal finance experts suggest shopping for a vehicle that does not cost as much, and which can be purchased with an affordable monthly payment.
Thanks
Keep an eye on your inbox, the lastest consumer news is on it's way!
Unsubscribe easily whenever you want
---