---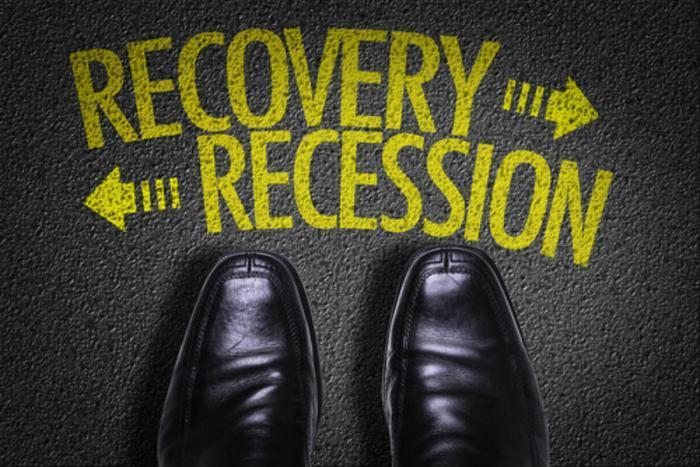 Back in August I wrote a piece that posed the question, are economic warning signs flashing "recession?"
At the time, I was pretty far out on that limb by myself, even though there were a number of troubling warning signs and the stock market, as it is now, had recently been in sell-off mode.
Now, there are more voices that are posing that question as well, and it just may help explain why the stock market has lost so much value in January – nearly $8 trillion worldwide before markets began to bounce back over the last two days.
The latest voices to utter the R-word belong to Ethan Harris and Emanuella Enenajor, analysts for Bank of America Merrill Lynch. In a note Friday, they cut their projection of the U.S. growth rate and raised their odds of a recession this year to about 20%.
Investors already concerned about a slowdown in the rest of the world, particularly China, may be increasingly skittish about U.S. growth, which has been fueled by an oil industry that is now battered by low oil prices.
Focusing on the headwinds
The Team Alpha Retirement Portfolio blog focused on the headwinds this week: a rising interest rate environment, weakening retail sales, a strong dollar, and still falling oil – even though it's gone up the last two days.
"A cascade effect on the U.S. economy simply by adding up all of the above, which could lead to a recession in 2016," the author concludes.
Then there is concern about big banks. Nearly all have loans to oil companies in their portfolios. No one knows how many will turn out to be bad loans and what kind of effect that will have on the economy. No one thinks it would be as bad as 2008 but hardly anyone thinks it won't be bad.
Gasoline prices
While all of that may be true, and there seems to be plenty of downside risk everywhere you turn, there may be one thing that is keeping the U.S. economy upright – low gasoline prices.
For months, the question has been, "why haven't low gasoline prices ignited the economy as predicted?" It sounds odd, but maybe low gasoline prices have kept a stressed consumer's head above water. Maybe its the only thing separating the U.S. economy from a recession.
In this environment, it might be too much expect a consumer to go on a shopping spree, just because gasoline is below $2 a gallon.
But if low gas prices keep the economy from sliding into recession, maybe that's enough.
---