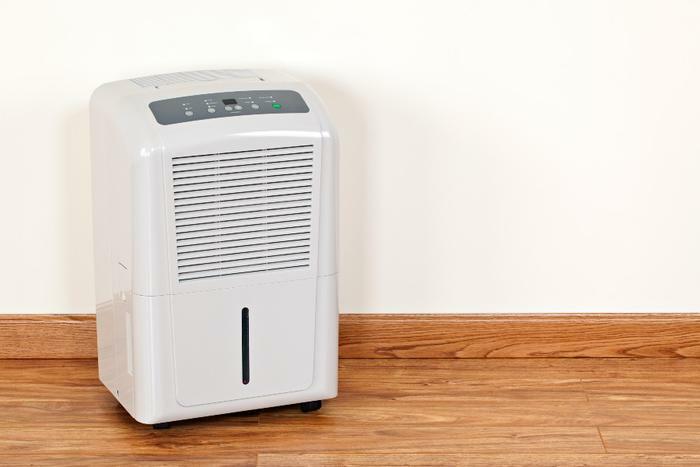 The Consumer Product Safety Commission (CPSC) announced this week that two million dehumidifiers sold under various brand names are being recalled because they could potentially overheat and catch fire. 
New Widetech said it received 107 reports of its dehumidifiers overheating or catching fire. The fires that have originated in the dehumidifiers have caused about $17 million in property damage, but no injuries have been reported, according to the CPSC. 
The recall includes dehumidifiers from brands including AeonAir, Amana, ArctiAire (Danby), Classic (Danby/Home Hardware Stores), Commercial Cool, Danby, Danby Designer, Danby Premiere, De'Longhi, Edgestar, Friedrich, Generations (Danby), Haier, Honeywell (JMATEK/AirTek), Idylis, Ivation, perfect aire, SuperClima, Whirlpool, and Whynter.
They were sold at major retailers including Lowe's, Costco, Walmart, and Menards between February 2009, and August 2017. The CPSC has a complete list of model numbers included in the recall on its website. Consumers are advised to stop using the recalled dehumidifiers immediately. New Widetech is issuing refunds, but the amount will depend on how old the product is.
Subaru recalls vehicles over engine stalling issue
Subaru has recalled over 165,000 vehicles due to a fuel pump issue that could cause the engine to suddenly stall, raising the risk of a crash. 
The recall affects certain 2019-2020 Ascent SUVs, 2018 Forester SUVs, 2018-2020 Impreza hatchbacks and sedans, 2018-2020 Legacy sedans, 2018-2020 Outback SUVs, 2018-2019 BRZ coupes, and 2018-2019 WRX sedans.
The automaker said no injuries have been reported. Owners of the vehicles included in the recall may notice that the engine runs rough, shakes, or makes unusually loud noises before stalling. Drivers might also see the check engine light come on or find that the vehicle fails to start altogether. 
Subaru says it will replace the low-pressure fuel pump that's causing the problem free of charge. Owners will be contacted to arrange repairs starting in September. 
Hazardous sling loungers recalled 
On Thursday, the CPSC announced the recall of sling loungers sold at Dollar General in 2019. The agency said the loungers can collapse unexpectedly, posing an amputation, laceration, and  pinching hazard if a person's finger gets caught in the metal folding joints. Three injuries have been reported in connection with the products.
The affected loungers, called "True Living Sling Loungers," were manufactured by Shanghai Worth Garden Products. They have white frames with solid blue or solid green fabric. The 12-digit UPC number 430001047344 can be found on the receipt. 
Consumers are advised to stop using the loungers immediately and to cut the fabric of the chair in order to render it unusable. The products can be brought back to Dollar General for a full refund.
Oculus Quest headset feature recalled
Facebook Technologies announced this week that it's recalling about 4 million removable foam facial interfaces for its Oculus Quest 2 Virtual Reality Headsets. The company said the interfaces can cause facial skin irritation and reactions, including rashes, swelling, burning, itching, hives, and bumps. More than 5,000 incidents of skin irritation have been reported, and approximately 45 people have required medical attention after using the product. 
Consumers who experience skin irritation or have a reaction are advised to stop using the recalled foam facial interface immediately. All consumers should contact Facebook Technologies to receive a free silicone cover.  
Facebook Technologies said it's contacting all Quest 2 users directly, but consumers with questions can contact the company at (877) 960-0889 or visit its website for more information.