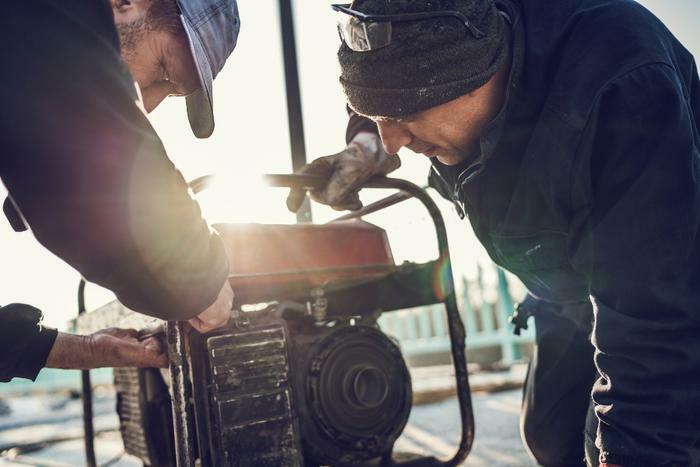 Generac is recalling 321,160 of its DR 65000 Watt and 8000 Watt portable generators after receiving several reports of consumers amputating their fingers while using the products.
The cause behind the injuries is an unlocked handle that can pinch consumers' fingers against the generator frame when the product is moved. The company received seven reports of amputations and one report of a finger being crushed.
Consumers are advised to stop using the generators immediately unless the handle locking pin has been inserted to prevent the handle from moving. Owners can contact Generac for a free repair kit to fix the issue.
Raw beef products recalled over E. coli concerns
Greater Omaha Packing is recalling over 295,000 pounds of its raw beef products because they may have been contaminated with E. coli bacteria. 
The USDA's Food Safety and Inspection Service (FSIS) discovered the issue after testing a sample of the company's products. Although no reports of illnesses or adverse reactions have been reported, the agency says anyone concerned about a potential infection should see their health care provider immediately.
E. coli is a nasty bacteria that can induce a range of symptoms, including dehydration, bloody diarrhea, and abdominal cramps. Although most consumers recover within a week, some infections can lead to a serious type of kidney failure called hemolytic uremic syndrome. 
The affected products were produced on July 13, 2021, and have an establishment number that reads "EST. 960A" inside the USDA mark of inspection. They were distributed in Illinois, Indiana, Minnesota, and Nebraska.
Pet food recalled for elevated mold byproduct levels
Sunshine Mills, a maker of several different pet foods, is recalling several products because they contain "potentially elevated" levels of Aflatoxin. 
Officials say this mold byproduct can be harmful to pets if it's consumed in high quantities, producing symptoms like sluggishness, vomiting, loss of appetite, yellowish eyes or gums, and diarrhea. If a consumer notices any of these symptoms, they should take their pet to a veterinarian. 
The company distributed the affected products in retail stores nationwide, but it has since contacted these outlets so that the products can be pulled from store shelves. Consumers who already purchased the products are being asked to stop feeding them to their pets and to return them to the place of purchase for a full refund.
Food seasonings recalled due to salmonella contamination
McCormick & Company is recalling its McCormick Perfect Pinch Italian Seasoning, McCormick Culinary Italian Seasoning, and Frank's RedHot Buffalo Ranch Seasoning products because they may have been contaminated with salmonella.
A salmonella infection can cause serious illness, but it may even be fatal to children, the elderly, and those with compromised immune systems. Common symptoms include fever, diarrhea, nausea, vomiting, and abdominal pain, but these can worsen if the bacteria is able to enter the bloodstream.
The products were shipped between June 20, 2021, and July 21, 2021, to Bermuda, Canada, and 32 U.S. states. Consumers are being urged to throw affected products and their containers away.