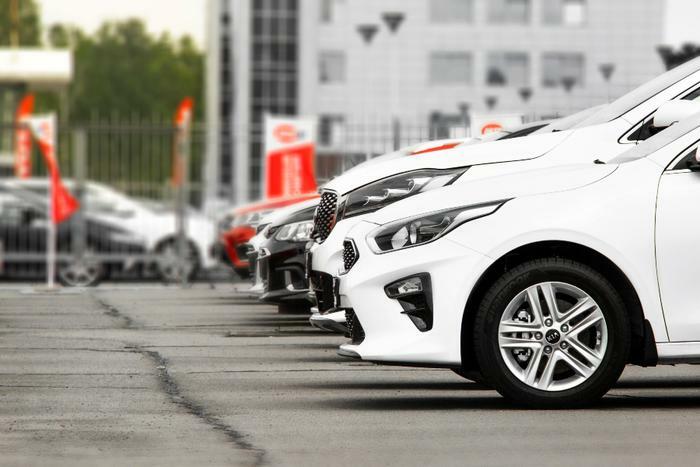 Consumers who own a Kia Sportage or Cadenza manufactured between 2015 and 2021 should immediately start parking their vehicles outside, according to the National Highway Traffic Safety Administration (NHTSA). The agency says that around 380,000 of those vehicles that come equipped with the Smart Cruise Control feature have been recalled because they were found to have a defect in an electrical circuit that makes them much more likely to catch on fire.
"Until these recalled vehicles have been repaired, the safest place to park them is outside and away from homes and other structures," the NHTSA said.
Vehicle fires are becoming a pain point for Kia, which announced in December that it was recalling another 295,000 vehicles over a similar issue.
Misprint on blood pressure medication could lead to death
Consumers who use Spironolactone to manage their blood pressure will want to check to make sure that their latest prescription won't lead to a potentially fatal overdose. The company recently recalled four lots of its blood pressure drug because the bottles displayed incorrect information about the pills' strength. 
Bryant Ranch Prepack, which manufactures the medication, says the 50 mg bottles of Spironolactone in affected lots may contain 25 mg pills, and the 25 mg bottles may contain 50 mg pills. The company says consumers who inadvertently take a 50 mg pill that is too strong for their medical needs "could experience an increase in potassium which could be life-threatening."
The company is notifying consumers about the recall by mail and encourages them to speak with a physician or health care provider if they experience "any problems that may be related to taking or using this drug product."
Daimler recalls 2.6 million Mercedes-Benz vehicles in China
A software design issue in over 2.6 million Mercedes-Benz vehicles that were manufactured and domestically made in China is prompting parent company Daimler to issue a massive recall. 
Reports suggest that the overwhelming majority of the affected vehicles were made between January 2016 and November 2020. A spokesperson said that just under 775,000 Mercedes-Benz vehicles were sold in China last year.
The recall is set to begin on April 12.
Bunk beds recalled due to risk of collapse
A Brooklyn-based company is recalling 195 of its Cabina bunk beds because the screws that hold the mattress foundation to the guard rails can loosen over time and cause the mattress foundation to fall. 
Casa Collection Design Group has already received several reports from consumers about the screws spinning loose, but no injuries have apparently occurred so far. The company says that customers should immediately stop using the bunk beds until they inspect them for loose screws. The firm is prepared to send new screws to any consumer who contacts it and says that the bed's guardrails are not tightly in place. 
Land Rover models recalled over high beams 
Have you ever been driving along at night and silently cursed a driver coming the opposite way because they didn't lower their headlight high beams? Well, if they were driving a newer Land Rover vehicle, they may not have even known that they were blinding you. 
Land Rover announced a recall for over 26,000 model year 2018-2020 Range Rovers, Range Rover Sports, Discoverys, and Range Rover Velars because there was no indication that the vehicles' high beams were illuminated automatically. While it might seem like nothing more than an inconvenience at first glance, keep in mind that having your high beams on can reduce the visibility to drivers coming from the opposite direction and increase the risk of a crash. 
Land Rover says it will notify all affected vehicle owners and dealers so that a free vehicle software patch can be applied. The recall is set to begin on April 23.