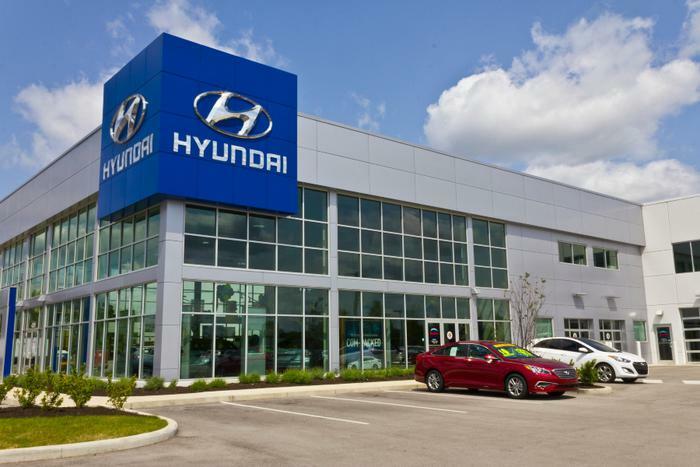 Electric vehicles are becoming increasingly popular. In fact, several automakers have already announced plans to convert to all-electric production in the coming years. But a recent recall reveals the cost that automakers may face if they don't get it right.
Hyundai announced this week that it will be replacing the batteries in approximately 82,000 of its electric vehicles because of an increased risk of those models catching on fire. At the time of the report, there had been 15 fires that had already occurred in four different countries.
Replacing these batteries won't come cheaply for Hyundai, with the company paying around $900 million in total to address the issue. Until a more permanent fix can be put in place, Kona and Ioniq owners are being asked not to charge their batteries past 90 percent of capacity.
Mercedes-Benz recalls over a million vehicles with faulty software
Emergency systems in vehicles have improved quite a lot over the years. Now, it's possible for a crash to be identified much faster so that emergency personnel can be dispatched to help those in need -- well, unless that system doesn't work properly. 
Mercedes-Benz announced a recall of nearly 1.3 million vehicles covering a wide range of models because of an issue that causes a communication module in its eCall emergency call system to fail. In the event of a crash, this could cause the vehicle to send out the wrong location information to emergency services. 
The automaker says it will be contacting owners and working with dealers so that a software update can be applied to affected vehicles. The recall will reportedly begin on April 6, 2021.
Children's science kits contained high levels of lead
Anker Play Products is recalling approximately 13,000 of its 10-in-1 Incredible Inventions Science kits because they contain levels of lead that exceed federal limits. Additionally, the packaging apparently doesn't include the proper warning labels for the magnets and balloons included in the kits. 
Although no incidents have been reported yet, children who are exposed to the product's high levels of lead or ingest the magnets or balloons could be injured. 
Consumers who bought one of these products between August 2020, and November 2020, are advised to remove the magnets so that children cannot play with them. Buyers can also contact Anker Play Products for a full refund.
Cooper Tire recalls over 430,000 tires that may deflate and fail
The Cooper Tire & Rubber Company is initiating a massive recall for over 430,000 of its tires because they may develop sidewall bulges or separations that could cause the tires to rapidly deflate and fail. If this happens while the vehicle is being used, it could drastically increase the risk of a crash.
The company says it will notify owners and dealers so that the affected tires can be replaced at no charge. The recall is expected to go into effect on March 25.
For more information, consumers can call the company's toll-free hotline at 1-800-854-6288, or they can contact the National Highway Traffic Safety Administration (NHTSA) Vehicle Safety Hotline at 1-888-327-4236.
Company recalls ALL of its smoked fish products 
An Oregon-based company -- Aaron's Gourmet Smoked Fish -- is recalling all of its smoked fish products because they were produced without a license or regulatory oversight in the state. No illnesses have been reported in connection with the products. 
Consumers are advised to either dispose of the products or return them to the place of purchase for a full refund.