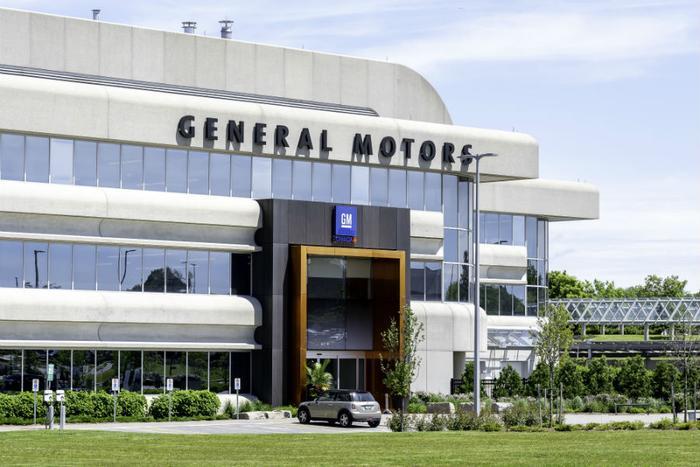 General Motors (GM) had a busy week as it issued recall notices for nearly 6 million vehicles that came equipped with potentially fatal Takata airbags.
While the recall campaign will officially kick off on March 1, GM said it is already taking steps to comply with a recall request from the National Highway Traffic Safety Administration (NHTSA). However, that doesn't mean the company was happy about it. 
"Based on data generated through independent scientific evaluation conducted over several years, we disagree with NHTSA's position. However, we will abide by NHTSA's decision and begin taking the necessary steps," the automaker said in a statement. 
Regulators have recalled over 67 million Takata airbags because of a defect that can cause the inflators to explode and spray shrapnel throughout a vehicle's cabin under certain conditions. There have been 17 deaths and hundreds of injuries connected to the products in the U.S.
Heavy-duty shelving units can't hold enough weight
If you buy a steel shelving unit, there's a good chance that you're going to need it to hold a lot of weight. Unfortunately, consumers who bought one of these products from the Edsal Manufacturing Company, based in Chicago, didn't get what they paid for. 
The company initiated a recall for 2.2 million of its Muscle Rack Heavy Duty Steel Shelving Units because they couldn't support 800 pounds of weight, even though the products' packaging said they could. The company received several injury reports after the shelves bent or broke, with one consumer breaking their toe when the shelving collapsed.
Anyone who bought one of the defective units has been advised to stop using it, and they can contact the company for a full refund.
Over 40,000 Jeep Wranglers and Gladiators recalled
Fiat Chrysler (FCA), which owns the Jeep brand, has issued a recall for nearly 43,000 Jeep Wranglers (2018-2021 model years) and Gladiators (2020-2021 model years) because of a manual transmission issue.
The company says that the clutch pressure plate in affected vehicles can overheat and fracture. This increases the risk of a vehicle fire, and it could cause other car components to break while driving, which also increases the risk of a crash.
FCA says it will notify owners and dealers so that software can be added to affected vehicles that will help reduce engine torque. The recall is expected to start on March 19.
FDA warns of health risk tied to organic basil
The U.S. Food and Drug Administration (FDA) has asked Shenandoah Growers of Harrisonburg, Va., to recall over 3,200 units of its branded organic basil clamshells because of a cyclospora risk. 
The cyclospora parasite can induce cyclosporiasis, an intestinal infection that can cause severe abdominal pain, diarrhea, nausea, vomiting, body aches, and fatigue. The FDA says that the condition can usually be treated with antibiotics, but avoiding these symptoms should be top-of-mind for anyone who may have bought one of these products. They were sold in Illinois, Indiana, Iowa, Michigan, Minnesota, Mississippi, Missouri, Ohio, Tennessee, and Wisconsin. 
Shenandoah Growers says that it is cooperating with the FDA and will issue refunds to consumers who contact it at its response center at 844-896-6939.
Uninspected dips and salads
Federal officials are responsible for inspecting food products before they go to market so that an extra layer of safety can be added to the food-buying process. But that didn't happen for nearly 7,000 pounds of ready-to-eat dips and salads made by Food Evolution. 
While there were no reports of adverse reactions, consumers who bought any of the four products in the recall -- listed here -- are being asked to throw them away or return them to the place of purchase.