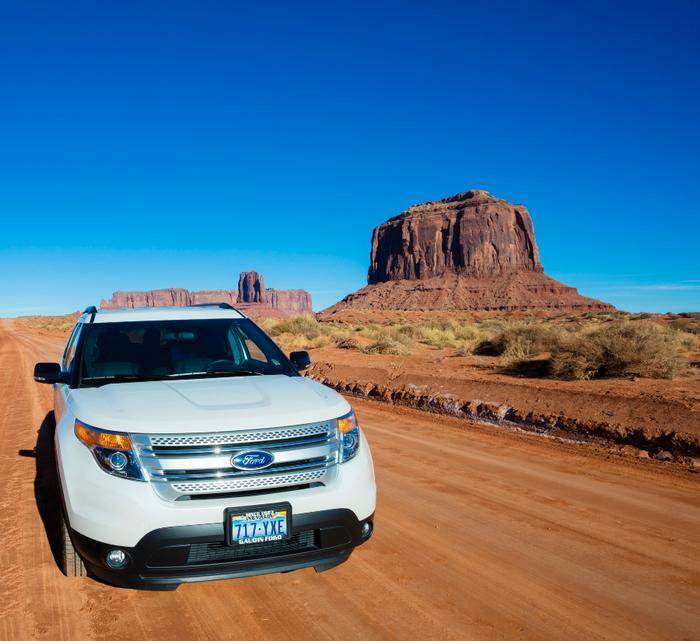 Anytime an automaker has to recall hundreds of thousands of vehicles, it's likely to raise eyebrows. This week, Ford is the company under scrutiny. 
The company has issued a recall for 621,000 model year 2016-2019 Explorers that came equipped with faulty roof rail covers. Ford says the covers can detach while consumers are driving and increase the risk of a crash for everyone on the road. 
Officials say they're notifying vehicle owners and dealers so that plastic push pins can be installed to keep the roof rails secured. The recall is expected to begin on June 28. 
Polaris recalls off-road vehicles due to fire hazard
Polaris -- an American company known for manufacturing motorcycles, snowmobiles, ATVs, and other vehicles -- is recalling some of its model year 2021 RZR PRO XP and 2021 RZR PRO XP 4 off-road vehicles because of a potential fire hazard. 
The Consumer Product Safety Commission (CPSC) reports that affected vehicles were produced without copper seal washers on the turbocharger's oil supply line. These missing washers could result in an oil leak that could cause a fire under certain conditions. 
Consumers are being advised to stop using the recalled off-road vehicles immediately and to contact a Polaris dealer for a free inspection and repair. 
More hand sanitizer recalled for including toxic chemical
Global Sanitizers is recalling 50,000 units of its Medically Minded hand sanitizer products because FDA officials say they were contaminated with methanol. 
This is a potentially serious issue since exposure to methanol can lead to coma, seizures, permanent blindness, permanent central nervous system damage, or even death. The affected products were packaged in 8.5-ounce bottles and distributed across the U.S. between July 2020 and August 2020. 
Consumers with questions can contact the company about the recall at 702-323-4402 or via email at recall@globalsanitizers.com. 
Hyundai also recalls vehicles over fire hazard
Ford wasn't the only automaker this week that issued a big recall, and Polaris isn't the only one dealing with a potential fire hazard. Hyundai Motor America announced that it is recalling over 151,000 of its model year 2013-2015 Santa Fe Sport vehicles because of an issue that could cause an electrical short and, potentially, a vehicle fire. 
The company says that brake fluid may leak inside the Anti-lock Brake System (ABS) module in affected vehicles and cause the electrical issue. This kind of problem is potentially dangerous because an electrical short can lead to an engine compartment fire while the vehicle is being driven, or even when it's just sitting parked. 
Hyundai is working with dealers to inspect and replace the ABS multi-fuse and ABS module in affected vehicles. Until then, owners are advised to park their Santa Fe vehicles outside and away from structures until the recall repair can be completed.