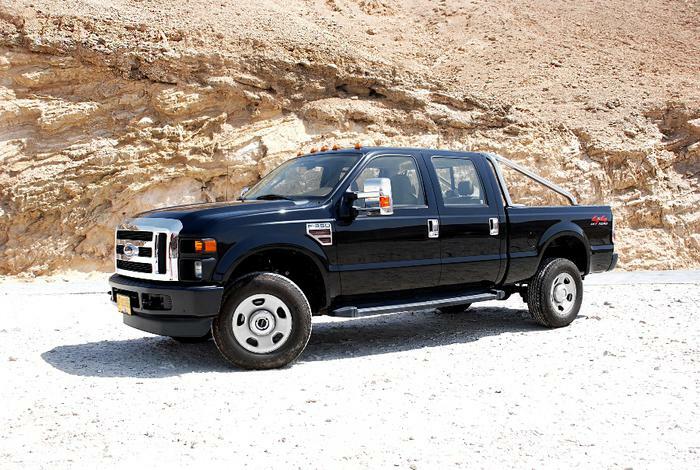 Ford is recalling nearly 35,000 of its model year 2020-2021 F-350 Super Duty trucks because of a welding issue that could increase the risk of a crash.
The company says the problem could cause a driveline disconnection that may lead to shuddering when accelerating and shaking when the trucks are being driven at highway speeds.  In some cases, the driveshaft could disconnect and cause a loss of power while driving. Even parked trucks may not be safe because a driveshaft disconnection could lead to the loss of the transmission park function if the parking brake isn't engaged.
Ford says it is working with dealers to complete inspections on potentially affected vehicles to see if the rear axle is deformed. Repairs and replacements will be offered to fix the issue. The automaker plans to send notifications to truck owners on August 16.
GM issues another recall for Chevy Bolts that may catch on fire
Chevy Bolt owners got some more bad news this week. General Motors (GM) issued a second recall for the electric vehicles on Friday because of another "rare manufacturing defect" that may increase the chances of affected vehicles catching on fire. 
The company estimates that 69,000 Chevy Bolts are affected by this newly identified issue, with 51,000 of them being driven in the U.S. Owners are being urged not to park their vehicles inside or near their homes until replacement parts can be provided.
"We're working with our supplier and manufacturing teams to determine how to best expedite battery capacity for module replacement under the recall," said GM spokesman Dan Flores. "These teams are working around the clock on this issue."
Muffin products recalled over listeria contamination
Give and Go Prepared Foods has issued a nationwide recall for its muffin products because they may have been contaminated with listeria. 
Affected products fall under several brand names, including "Uncle Wally's," "The Worthy Crumb," "Freshness Guaranteed," "Great Value," and "Marketside." Certain muffins sold at Stop n Shop and 7-Eleven stores are also included.
The company says it identified the problem as part of its environmental monitoring program, but it has not yet received any reports of illnesses. Consumers who have one of the affected products are being urged not to eat them and to throw them away immediately.
Carrots also recalled for food safety issue 
Muffins aren't the only food product being recalled this week. Grimmway Farms announced that it is voluntarily recalling its retail-packaged carrots because they may be contaminated with salmonella.
Like listeria, salmonella can cause serious harm to children, seniors, or consumers with weakened immune systems. The company said it has notified all retail customers who bought the recalled carrots directly, and it's urging consumers who may have bought the products to throw them away.
"The health of our customers and the integrity of our products are our highest priorities, and we will continue to monitor and communicate as additional information is available," said CEO Jeff Huckaby in a statement.