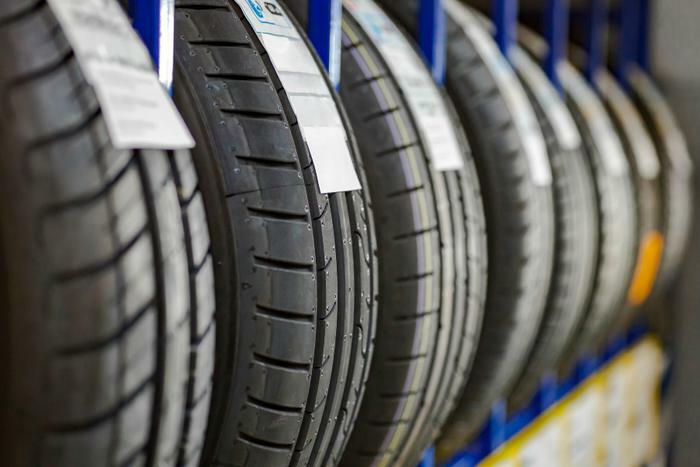 Earlier this month, Continental Tires issued a recall for nearly 94,000 of its Continental, General, and Barum brand tires because they were cured for too long during the production process. The company said that could cause affected tires to develop a break in the sidewall that would cause them to rapidly deflate and/or completely separate while in use.
While that recall was bad enough for the company, it wasn't the only one affected. Several automakers -- including GM, Mercedes-Benz, VW, Ford, and Nissan -- have now had to recall vehicles equipped with the affected tires to ensure that drivers aren't at an increased risk of getting into an accident. So far, those recalls have affected well over 100,000 vehicles of various models. 
The automakers are notifying owners and dealers about the issue and are working to get the issue fixed at no cost to consumers. 
Another blood pressure medication recalled for deadly misprint
In a previous Recall Roundup, ConsumerAffairs reported that Bryant Ranch Prepack was recalling certain lots of its blood pressure medication because they were mislabeled with incorrect information regarding the pills' strength. Apparently, that issue is more common than some might think. 
Alembic Pharmaceuticals is issuing a similar recall for one lot of its Telmisartan Tablets because a bottle that was supposed to contain 20 mg tablets actually contained 40 mg tablets. Taking a double dosage of the medication could cause consumers to experience a severe drop in blood pressure and worsening kidney function, which could lead to death. 
The company is notifying distributors and retailers about the problem. It asks all consumers who have purchased a mislabeled product to stop using it and speak with a pharmacist or health care provider so that it can be safely replaced.
Real Water recalls products linked with hepatitis
The FDA issued a warning to consumers earlier this month to stop drinking "Real Water" alkaline water because the product had been linked to an increased risk of contracting hepatitis. Now, the company that produces it is recalling the products.
Real Water, Inc. is recalling all sizes of its Real Water brand drinking water that were sold across the U.S. Company officials say consumers who have one of the recalled products should not drink it. They can either throw it away immediately or return it to the place of purchase for a refund. 
Customers who are a part of Real Water's home and office delivery program can have the affected products picked up. 
Mitsubishi recalls Outlander Sport vehicles
Consumers who own a Mitsubishi Outlander Sport vehicle with a model year between 2013 and 2015 should be on the lookout for an important recall notice. The automaker announced this week that it is recalling over 15,000 of these vehicles that were sold in several states across the U.S.
Company officials say the front lower control arms on affected vehicles may detach if they are corroded from salt and water exposure. This could cause a loss of control while the vehicle is being used and result in a crash. 
Mitsubishi is in the process of contacting owners and dealers and is arranging to have the issue fixed at no charge to car owners.
Hand sanitizer recalled because of packaging concerns
Sometimes, it's not the actual product that is at fault when a recall is issued. PHNC's recall for all of its "Heal the World" hand sanitizer products is a good example of that. 
The company is recalling all lots of the product because the containers that the hand sanitizer comes in resembles a water bottle. Although no adverse reactions or complaints have been submitted, the company wants to recall the products to eliminate any chance of a consumer inadvertently drinking them.
Anyone who has purchased one of these hand sanitizer products can contact the place of purchase to return it.