---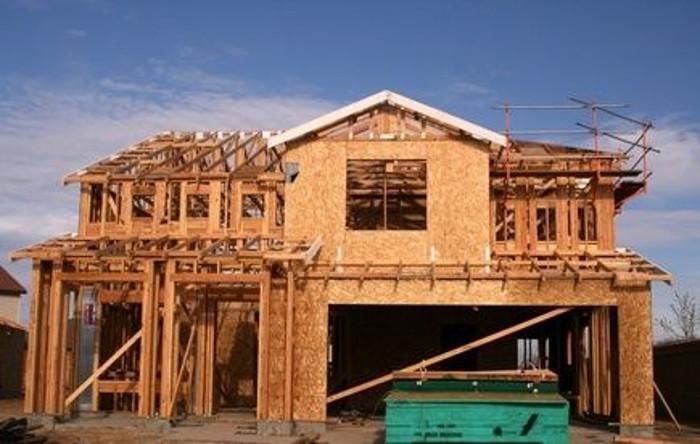 During the housing boom of the early 2000s, America went on a home-building binge. When the market crashed, the pendulum swung wildly in the other extreme. Builders who weren't bankrupt drastically slowed construction activity.
As a result, seven years after the meltdown there is a shortage of housing that the National Association of Realtors (NAR) warns has pushed up home values too much in some areas and made rents unusually high just about everywhere.
NAR said it measured new home construction relative to the number of newly employed workers in 146 metropolitan statistical areas (MSAs) throughout the U.S. to determine whether homebuilding has kept up with the steadily improving pace of job growth. In most cases, it hasn't.
Lawrence Yun, NAR chief economist, says homebuilding activity for all housing types is underperforming in roughly two–thirds of measured metro areas and that has led to a sharp drop in available homes for sale.
Fewer single-family homes
"In addition to slow housing turnover and the diminishing supply of distressed properties, lagging new home construction — especially single family — has kept available inventory far below balanced levels," he said. "Our research shows that even as the labor market began to strengthen, homebuilding failed to keep up and is now contributing to the stronger price appreciation and eroding affordability currently seen throughout the U.S."
It's understandable that homebuilders might be slow to resume a brisk pace of construction until they see permanent demand. It also takes time to plan new developments and pull the permits.
Still, by NAR's measure, the pace of new home construction is running behind the demand curve, causing a few imbalances in the housing market.
"Affordability issues for buying and renting because of low supply are already well–known in many of the country's largest metro areas, including San Francisco, San Diego and New York," said Yun. "Additionally, our study found that limited construction is a widespread issue in metro areas of all sizes."
Job growth driving demand
The markets with the largest disparity of jobs versus home construction are those where the economy is strongest – places like San Jose, Calif., San Francisco, San Diego, New York and Miami. Where job growth is much slower, the effects on housing are much less, Yun says.
Millions of homeowners are still underwater, owing more on mortgages than their homes are worth. With those properties off the market for the foreseeable future, Yun says it's going to be up to builders to help restore the supply of homes. Besides causing an unhealthy imbalance in the market, a constricted supply could contibute to another bubble.
"The demand for buying has drastically improved this year and is propelling home sales to a pace not seen since 2007," says Yun. "As local job markets continue to expand, the pool of homebuyers will only increase. That's why it's crucial for builders to begin shifting their focus from apartments to the purchase market and make up for lost time."
But it won't be easy. Yun says homebuilders face rising construction and labor costs, limited credit availability for smaller builders and concerns about the re–emergence of first–time buyers.
But unless construction activity picks up soon, Yun says rising prices will make homes less affordable, whether you're buying or renting.
---