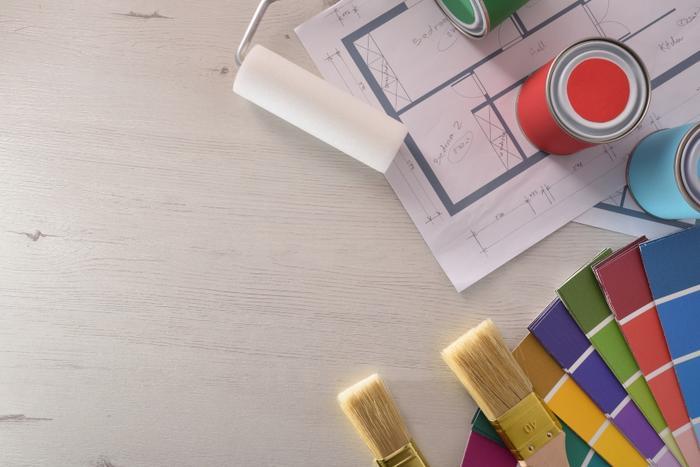 Next to purchasing a home, perhaps the next biggest decision a consumer can make is sinking thousands of dollars into remodeling that home.
Whether it's updating a kitchen or bathroom, or adding a deck or patio, a recent National Association of Realtors (NAR) survey found that spending money to improve your home can pay off. In some cases, the improvement can make it easier to sell your home and maybe even bring a higher price. But the NAR survey suggests there are psychological benefits for homeowners as well. 
In its 2019 Remodeling Impact Report, NAR looked at 20 possible home improvement projects and interviewed consumers who have taken them on. The report ranks the appeal of each project, taking into account its impact on resale and overall functionality.
The survey found that a remodeling project allowed consumers to have a greater appreciation for their homes and increased the joys of homeownership. Seventy-four percent of survey respondents said the project gave them a greater desire to remain in their homes. 
"Realtors and homeowners alike recognize the value of taking on a major home remodeling project," said NAR President John Smaby. "While these tasks can be time-consuming and costly, the projects are well worth the temporary inconveniences, as this report shows, and the final products ultimately reward us with feelings of accomplishment, satisfaction, and higher home values."
Some projects are more rewarding than others
Results from the survey show that some projects have a bigger payoff than others. 
On the survey's "Joy Score," a complete kitchen renovation received a top score of 10.  Ninety-three percent of homeowners said they have a greater desire to be at home since the kitchen project, and 95 percent said it adds to the enjoyment of being at home.
"The kitchen is a space homeowners frequent regularly throughout the course of the day," said NAR Chief Economist Lawrence Yun. "So when that area is remodeled to owners' exact preferences – as they enter and exit the room – they continually experience the satisfaction of a job well done."    
Closet upgrades
Upgrading a home's closets -- either by adding more or expanding them -- also gained a top Joy Score of 10. This might come as a surprise, but the survey authors say it makes perfect sense. A junky, disorganized closet is a major headache, especially when it's encountered at the start of the day.
Completely repainting the interior of the house ranks nearly as high. A complete paint job in colors the homeowner selects has a Joy Score of 9.8. It's also one of the more cost-effective improvements and is something many homeowners can do themselves, making it even more cost-effective.