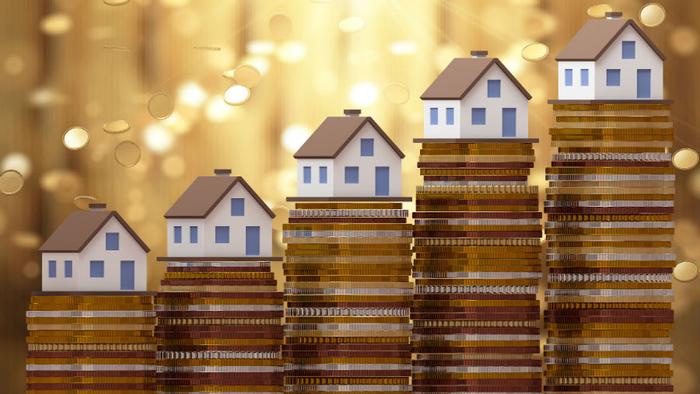 It's been a mixed year so far for both home buyers and sellers. Prices continue to rise, along with mortgage rates, but homes aren't selling nearly as quickly as they did a year ago.
So what does 2019 hold in store? More of the same, according to the latest forecast from the National Association of Realtors (NAR).
In a presentation at NAR's 2018 REALTORS Conference and Expo, NAR's chief economist Lawrence Yun said sales have slowed because fewer homes are on the market. But slower sales don't seem to be affecting prices.
"Ninety percent of markets are experiencing price gains while very few are experiencing consistent price declines," said Yun. "2017 was the best year for home sales in ten years, and 2018 is only down 1.5 percent year-to-date.
Not so bubbly
Yun also disputed the suggestion that the current real estate market has entered into bubble territory, with the risk that values could fall significantly, much as they did in 2009.
"The current market conditions are fundamentally different than what we were experiencing before the recession 10 years ago," said Yun.
That crash was due to extremely lax underwriting standards and the proliferation of subprime mortgages, which were bundled and sold on Wall Street as securities. When millions of subprime loans went into default, the whole thing came crashing down. After the crash, there was a glut of homes and few buyers.
"Housing starts are under-producing instead of over-producing and we are seeing historically low foreclosure levels, indicating that people are living within their means and not purchasing homes they cannot afford," Yun said. "This is a stronger, more stable market compared to the loosely regulated market leading up to the bust."
Stability ahead
Looking ahead to next year, Yun thinks the U.S. housing market will remain very stable. He says he expects home sales will increase a modest 1 percent and the median price of a home will rise more than 3 percent to around $267,000.
But all of that depends on homebuilders increasing the supply of new homes. Yun says builders are not adding to the inventory at the rate required to meet the demand.
A report from real estate marketplace Zillow suggests buyers are regaining some bargaining power in some markets where they recently had to take part in bidding wars if they wanted to buy a home. That's not the case now, and Zillow said there are a growing number of listings in which the listing price has been reduced.
The top markets swinging toward buyers include Orlando, Boston, Seattle, Las Vegas, and Charlotte. Zillow's senior economist Aaron Terrazas says buyers will enjoy even more leverage if they buy now instead of waiting until the spring.