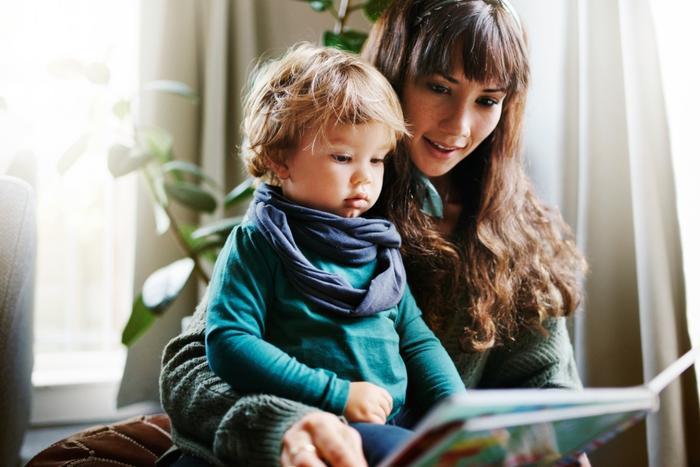 A new study conducted by researchers from Rutgers University found that parents who read to their toddlers from an early age are not only more likely to be less harsh with their children, but their children were found to exhibit better behavior.  
"For parents, the simple routine of reading with your child on a daily basis provides not just academic but emotional benefits that can help bolster the child's success in school and beyond," said researcher Manuel Jimenez. "Our findings can be applied to programs that help parents and caregivers in underserved areas to develop positive parenting skills."
Improving life outcomes
To see the positive impact that reading can have on both children and their parents, the researchers had over 2,100 mothers and their children take part in a multi-year study. To begin, mothers were to report on the regularity with which they read to their children when they were either one or three years old.
The mothers came back two years after the initial assessment so the researchers could determine their parenting styles and see if reading -- or lack thereof -- affected their demeanor around their children. At the two-year report, mothers reported that reading regularly to their toddlers was associated with better behavior from their young kids.
Participating parents said that there were also notable differences in their own behavior towards their children when they read to them regularly. Whether the children were one or three years old at the start of the study, the mothers noticed their parenting was less harsh to their children following diligent reading time together.
"These findings suggest that shared reading contributes to an important aspect of the parent-child relationship and that some of the association operates through enhanced child behavior," the authors wrote.
Noticing the benefits
Recently, researchers have explored just how beneficial reading and writing at home can be to young children who are either getting ready to enter elementary school or are already enrolled.
Not only does the practice help to enhance very young children's literacy skills before they're school-aged, but researchers have found that reading time at home can help with time-management skills, goal-setting, and impulse control for children already in school.
Another recent study explored how traditional print books are more favorable to young children during storytime, as opposed to e-books. The study revealed that print books also help to enhance the reading experience by allowing for more conversation and interaction between parent and child, all of which contribute to children's overall development and critical thinking and reading skills.