---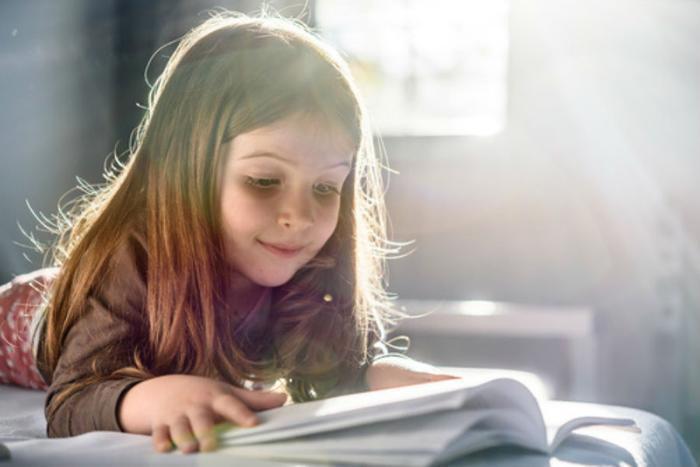 It looks like overall reading skills are trending upwards among our youngest school-aged children. Results from a nationwide study conducted at The Ohio State University show that kids entering first grade in 2013 had "significantly" higher reading skills than similar students 12 years earlier.
Study co-author Jerome D'Agostino called the findings "good news," but his colleague and co-author Emily Rodgers points out that there are still some gaps among the lowest-performing students.
"We have evidence that the increased emphasis on learning important skills earlier in life is having a real impact on helping develop reading abilities by first grade. . . [However,] we're getting the low-achievement students only part of the way there. They're doing better at learning sounds and letters and now we have to do a better job helping them put it all together and read text," the researchers said.
Better prepared
The study looked at 2,358 schools from 44 states and assessed the reading skills of 364,738 children during a 12-year study period. Over 313,000 of the students were characterized as low-achieving students who were also selected to take part in a literacy intervention program called Reading Recovery. The remaining students were randomly selected from the same schools.
All students were assessed at the beginning of their first-grade year before they entered the intervention program to see how well they performed in four basic skill categories: letter identification, word recognition, ability to identify and use sounds, and print awareness. Two higher-level skills – writing vocabulary and text reading – were also measured.
The average results over the 12-year period showed that children became generally more prepared for first grade over time by using the skills that they learned in kindergarten. "Children are better prepared when they enter first grade than they used to be. Kindergarten is the new first grade when it comes to learning reading skills," said Rodgers.
Closing the gap
However, while kindergarten was found to better prepare students' reading skills, the researchers found that improvements could be made to the larger academic structure. Rodgers explains that focusing too much on basic skills may be detrimental to some students.
"We're probably spending too much time emphasizing basic skills for the low-achieving students, when we should be giving them more opportunities to actually read text," she said. "There's a missing link between teaching low-achieving students basic literacy skills and having them actually put those skills to use in reading," added D'Agostino.
The findings suggest that the gap between high- and low-achieving students is still fairly sizable, but parents and educators can take solace in knowing that it is shrinking over time. The researchers attribute much of this success to a renewed focus on learning basic reading skills in preschool and kindergarten, which were partially prompted by two national reports published in 2000 and 2008, as well as the No Child Left Behind law.
"Those reports and legislation had at least some of the desired effect. But now we need to make sure that low-achieving students don't fall further behind," said D'Agostino.
The full study has been published in Educational Researcher.
Thanks
Keep an eye on your inbox, the lastest consumer news is on it's way!
Unsubscribe easily whenever you want
---