---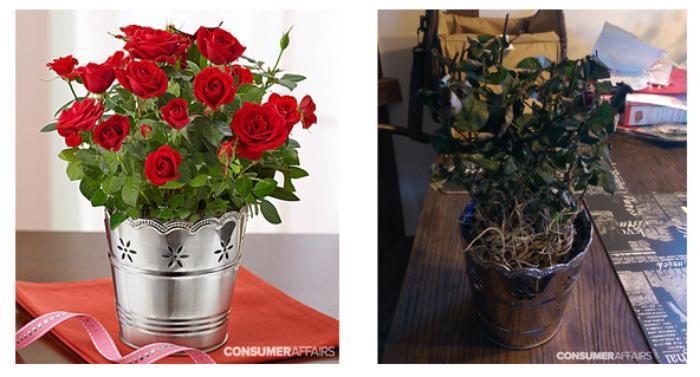 With Mother's Day coming up fast, you may be looking around for a florist to send your mom a nice bouquet or a plant she can keep, to remind her of her thoughtful son or daughter.
If you live in the same town as you mother, your job is easy. You can either personally shop for the gift, or you probably know which florist in town is likely to be most reliable.
If Mom lives out of town, however, it's a little trickier. You have to find a florist in her local area that can do the job.
You may be tempted to look online for a nationwide service that will take your order and then contract with a local florist to make the delivery. After all, millions of consumers do that every holiday. But before you go that route, there are a few things you might want to consider.
Angry consumers
In past years ConsumerAffairs got plenty of reviews from irate consumers after every major holiday. We often read stories of disappointment when flowers were ordered for a special occasion and they either didn't get delivered, or the product that was delivered was not what the consumer thought he or she ordered.
With competition being what it is, most of these national flower deliver services have probably gotten better and improved their performance over the years. Still, when you are not dealing directly with the florist you are counting on to score a home run with Mom, you're taking an unnecessary chance.
Unnecessary, because it is very easy these days to find and deal directly with a florist anywhere in the country, no matter where you happen to be.
Limited options
Most nationwide flower deliver services were established in the 1990s, during the early days of the Internet. At the time, many local flower shops did not have any kind of web presence. They were mostly invisible online.
There were also fewer ways for customers to post reviews, pointing out which florists were good and which not so good. That's all changed now.
Let's say Mom lives in Albuquerque, N.M. I would suggest using a search engine to search for "Albuquerque, N.M. florists." There are dozens with websites, allowing you to get a feel for their business and what they have to offer.
Read reviews
When you select a few you think you like, check them out on review sites like ConsumerAffairs. See what our readers have to say about various florists here. Don't miss our collection of ugly bouquets.
After you have read the reviews and selected one that looks satisfactory, you can go ahead and place your order. However, I would recommend one more step.
When my uncle died in a small town in Tennessee last year I was unable to attend the funeral. So I used a search engine to locate what appeared to be a long-established florist in the town.
Nothing beats personal contact
Then I picked up the phone and called them. I was able to speak with the owner, who knew my uncle and was receiving other orders for his service. I discussed with him what I wanted to send and he made recommendations.
As a result I was pleased with my choice and confident that it would be handled correctly. It was like I was a resident in that small Tennessee town and was treated like it.
That's not to say one of the large third-party flower-delivery companies won't come through for you on Mother's Day. It's just that there is a higher probability of risk they won't, when compared to dealing directly with a florist yourself.
Does it take a little more effort than placing your order with a national flower-delivery website? Sure, but come on – it's your mom!
---