---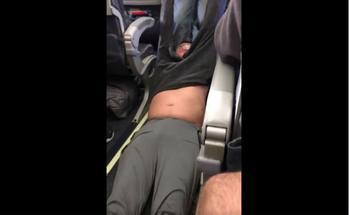 It has been quite a week for the nation's airlines.
Delta struggled since the middle of last week to get its flight operations back on track after severe weather in the Southeast resulted in hundreds of flight cancellations.
Some consumers complained that it was difficult to communicate with Delta during that time to reschedule flights and the airline itself admitted the way everything was handled was less than ideal.
Then came United Airlines' public relations disaster, when security personnel dragged a passenger off the plane after he refused to give up his seat as ordered.
So it was somewhat ironic when, during the middle of all this, that the annual Airline Quality Rating (ARQ) came out, showing airlines improved their performance over the last 12 months.
Improved performance in all four categories
The ARQ found airlines performed better in all four categories on which they are measured: on-time performance, rate of involuntary denied boardings, rate of mishandled bags and the rate of customer complaints.
There are 12 airlines in the rating system and the ARQ shows nine of them logged improvement in on-time, baggage handling and customer complaints. Seven of the airlines improved in all four categories.
Alaska, American, Delta, ExpressJet, Frontier, SkyWest, Southwest, Spirit, and United all recorded improvement. At the same time, Hawaiian, JetBlue and Virgin America lost ground, according to the ratings.
"The best-ever overall industry AQR score is largely due to best-ever performance in the rate of involuntary denied boardings and the rate of mishandled bags," said Dean Headley, associate professor of marketing at the W. Frank Barton School of Business at Wichita State University.
'Air travel great again'
And the last week's events not withstanding, Headly says "air travel is great again – that statement can be followed with a period, exclamation point or question mark depending on the individual's perspective."
As for individual airlines, Alaska Air jumped to number one while last year's top-rated airline, Virgin America, slipped to number three. Here's the entire list, with the previous year's rank in parenthesis:
Alaska (5)
Delta (3)
Virgin America (1)
JetBlue (2)
Hawaiian (4)
Southwest (6)
SkyWest (7)
United (8)
American (10)
ExpressJet (9)
Spirit (13)
Frontier (11)
Involuntary denied boardings
When it comes to reducing the rate of involuntary denied boardings, Hawaiian and Delta did the best. ExpressJet had the highest involuntary denied boarding rate per 10,000 passengers.
Denied boardings occur because most airlines routinely sell more tickets than the aircraft has seats. It anticipates there will be a few no-shows, so overbooking means it flies with fewer empty seats.
But when everyone who purchased a ticket shows up, the airline then has to bump some passengers from the flight.
---