---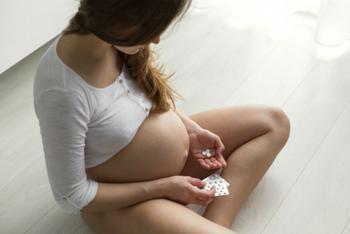 A new study suggests that the number of infants born affected by opioids is rising faster in rural communities than in cities. Findings from the study were published recently in JAMA Pediatrics.
After tracking newborns treated for opioid-related issues for over a decade, researchers found that there has been a dramatic spike in the number of opioid-related complications among rural pregnant women and their babies.
The rate of newborns diagnosed with "neonatal abstinence syndrome" (NAS), a condition marked by withdrawal symptoms as a result of being exposed to opioids in utero, has risen nearly 80% more in rural areas compared to urban areas, the study found.
Focusing on rural communities
The researchers found that rate of infants born dependent on opioids grew from 1.2 cases per 1,000 hospital births in 2004 to 7.5 cases per hospital births in 2013 in rural areas. During the same year, but in urban areas, the rate of NAS cases rose from 1.4 per 1,000 hospital births in 2004 to 4.8 per 1,000 hospital births in 2013. 
The findings "highlight a need to focus on the unique needs of rural communities and to understand why the opioid epidemic has disproportionately affected rural communities," said study co-author Dr. Stephen Patrick, assistant professor of Pediatrics and Health Policy at Vanderbilt University School of Medicine.
Newborns with NAS are more likely to have seizures, low birth weight, and breathing, sleeping, and feeding problems. These symptoms are "manifested by central nervous system irritability, autonomic overreactivity, and gastrointestinal tract dysfunction," according to the CDC.
Supporting addicted moms
In addition to geographical disparities in rates of NAS, the findings revealed a difference in the amount of support available to rural infants and mothers compared to their urban counterparts.
While urban mothers and infants typically have wider access to treatment and addiction services, the study found that rural moms and infants with opioid-related diagnoses were more likely to be from lower-income families, have public insurance, and be transferred to another hospital following delivery.
In order to improve outcomes for newborns affected by NAS, doctors will "need to consider what kind of support moms with opioid disorders have in rural communities," says lead author and Mott pediatrician Nicole Villapiano, M.D.
"If we can provide resources to the areas that need them the most, we can do more on the frontlines to address the opioid crisis for our most vulnerable patients," she added
Villapiano suggested two ways of boosting support for rural moms with opioid addiction: first, increasing the number of rural doctors authorized to prescribe treatment drugs like buprenorphine. Second, expanding rural mental health and substance abuse services.
If a baby is born with symptoms of opioid withdrawal, the study's authors note that it's imperative that community hospitals be adequately staffed and equipped with the resources needed to treat both mothers and infants. 
---