---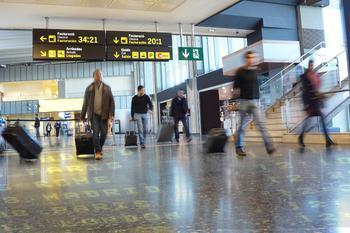 Experienced air travelers know which airports they like and which ones to stay away from. Unfortunately, for those of us who don't fly as much, bad service and amenities can often catch us by surprise.
To address this issue, the folks over at ThePointsGuy.com – a travel and lifestyle media platform -- took a look at the 30 busiest airports in the U.S. and ranked them from best to worst.
Each was judged on a variety of factors, including flight delays, cancellations, average security wait times, distance from the city center, public transit options, bars and restaurants, lounges, Wi-Fi costs, and parking rates.
Best and worst
The study found that Phoenix Sky Harbor International was the best airport in the U.S. It is the closest airport to its city's center, has the second-best public transit time, third-cheapest parking, third-most restaurants and bars per capita, and the fifth-fewest flight cancellations.
Rounding out the top five were Portland International Airport in Oregon; San Diego International Airport, Salt Lake City International Airport, and Honolulu International Airport.
On the other hand, frequent fliers in New York will dismayed -- thought not surprised -- that two of their most well-known airports make the bottom of the list. La Guardia Airport, located in Queens, came in dead last due to having the most flight delays, most cancellations, and most expensive parking of all the airports surveyed.
John F. Kennedy Airport, also in Queens, occupies the second-to-last spot for having the longest security wait times and longest driving time from the city center.
The other three contenders at the bottom of the list included Detroit Metropolitan Airport, Chicago O'Hare International Airport, and Newark Liberty International Airport.
To see the complete list, visit the researchers' site here. 
---