---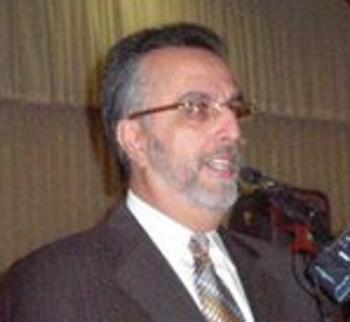 A Beverly Hills, Calif., investment manager and radio personality has been sentenced to 10 years in federal prison on charges of running a $24 million bond scam.
Prosecutors said John Farahi was basically running a Ponzi scheme, promising investors that their money would be used to buy corporate bonds backed by the Troubled Assets Relief Program. Instead the money was transferred into personal accounts controlled by Farahi and his wife to fund construction of their multi-million dollar mansion in Beverly Hills and in risky option futures trading in the stock market that resulted in more than $18 million in losses for investors, according to court documents.
Farahi admitted to scamming 59 victims out of more than $7 million but prosecutors said the real figure was closer to $24 million and the court ordeered him to pay restitution in that amount.
Farahi's radio program was carried on KIRN-AM, a Los Angeles-area radio station that programs to an Iranian-American audience.
Four felonies
Farahi pleaded guilty to four felonies in June 2012: mail fraud, loan fraud, selling unregistered securities and conspiring to obstruct justice. He collaborated with his corporate counsel to cover up the fraud, the U.S. Attorney's Office said in a statement announcing his sentencing.
His former corporate counsel, David Tamman, was suspended from practicing law in California following his conviction on charges related to Farahi's scheme.
The bar automatically suspends any attorney convicted of "felonies involving moral turpitude." Tamman is a graduate of the University of Southern California Gould School of Law who has been practicing since 1995.
Tamman was charged with backdating documents and lying about it during a U.S. Securities and Exchange Commission investigation.
---