---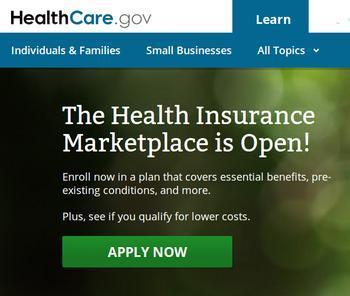 After a shaky rollout, uninsured Americans are attempting to sign up for health coverage under the Affordable Care Act, also known as Obamacare. As has been widely reported, the website consumers are directed to use has been unreliable and difficult to use.
Much of the criticism is directed toward Health and Human Services (HHS) Secretary Kathleen Sebelius, who has been invited to appear before Congressional committees this week to answer questions about the problems. On Fox News Sunday, Sen. Richard Durbin (D-IL) said Sebelius will testify.
It isn't just Republicans who have been critical of the rollout. Former White House Press Secretary Robert Gibbs has called it an embarrassment for the administration. House Democratic Leader Nancy Pelosi has called it "unacceptable."
In addition to the problems associated with the website, a number of consumers – many in California – have complained of sharp hikes in their premiums. Others have been informed by their insurance providers that their particular policies will no longer be offered.
Partisan backdrop
All of this comes, of course, against the backdrop of bitter partisan disagreement about the new entitlement. In fact, repealing it was the condition set by House Republicans for funding the government, resulting in a 16-day government shutdown.
A bipartisan website – procon.org – is attempting to remove some of the partisan fervor surrounding Obamacare and address some frequently asked questions with honest answers. For example, will Obamacare raise health insurance premiums?

While there is anecdotal evidence that it will, procon.org says the question is debatable. The site quotes Douglas W. Elmendorf, Director of the Congressional Budget Office (CBO), in Mar. 30, 2011 testimony before the House Subcommittee on Health Committee on Energy and Commerce. Elmendorf projected some premiums might go up, due to the fact that plans would be required to provide more coverage than the current average policy.
"Premiums for employment-based coverage obtained through large employers will be slightly lower than they would otherwise be; premiums for employment-based coverage obtained through small employers may be slightly higher or slightly lower," Elmendorf said at the time.
Help with premiums
Will the government help people who can't afford to pay for health insurance? The answer is yes.
The Patient Protection and Affordable Care Act, Section 36B, "Refundable Credit for Coverage under a Qualified Health Plan," page 95, signed into law on Mar. 23, 2010, available at www.thomas.gov, states:
"(a) IN GENERAL.—In the case of an applicable taxpayer, there shall be allowed as a credit against the tax imposed by this subtitle for any taxable year an amount equal to the premium assistance credit amount of the taxpayer for the taxable year."
Translated, that means if you buy on an exchange as an individual, you may qualify for a subsidy in the form of an advance tax credit if your household income is between 100 percent and 400 percent of the federal poverty level.
Out-of-pocket expenses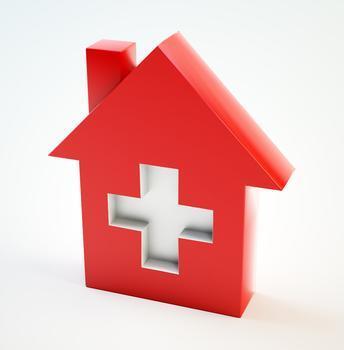 Does Obamacare put limits on out-of-pocket charges that insurance companies can collect. Again, the answer is yes, with a caveat.
The Obama Administration has instituted a one-year delay in one of the law's consumer protections – a clause that places limits on a patient's out-of-pocket expense in a calendar year. The limit is $6,350 for individuals and $12,700 for a family. However, that provision has been delayed for a year, taking effect in 2015.
Does the Affordable Care Act allow consumers to keep their current insurance? According to procon.org, this is debatable. The site quotes Paul Krugman, economics professor at Princeton, arguing for the affirmative.
"Those receiving good health benefits from employers would keep them," Krugman writes.
The emphasis here is on "good." The law mandates fairly high levels of coverage. To save money, many healthy people currently purchase policies with limited coverage and high deductibles. These plans may be "grandfathered" in the beginning but opponents of the law predict those grandfathered plans will quickly be phased out.
Does Obamacare require dental coverage? Here, the answer is yes and no. The law does require policies covering children to provide dental coverage. However, policies covering adults are not required.
Thanks
Keep an eye on your inbox, the lastest consumer news is on it's way!
Unsubscribe easily whenever you want
---