---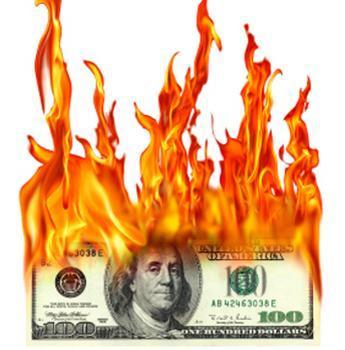 Norma of West Hempstead, N.Y., badly needed some information on wealth-building so she poked around the Internet a little while and stumbled across something called the Wealth Information Network.
"I spoke with supposedly the Director of Wealth Information Network. He was very convincing in that I would be making money from home after taking his course," Norma said. "Even though I am unemployed I scraped up $399 to register and he said that I would need to pay $161 a month."
We're not quite sure what Norma was hoping to learn. The Wealth Information Network offers online and teleconference courses dealing with real estate investing. Now a course on investing in real estate is probably not going to be very helpful to someone who has trouble scraping $399 together but no one bothered to point that out to Norma, who quickly learned that she was just getting started writing checks.
"Three pages into the course I could not go any further unless I had a lawyer and an accountant. I certainly could not afford them, so I tried to get back in touch with the people who signed me up and could not get them on the phone or have them return my calls; they knew that they had gotten me for the $560," she said.
"I finally got a call from someone on their behalf telling me that she could cancel my account. I told her that because they were not honest with me, I should get my money back. She very menacingly said, you either agree to lose the $560 or be forced to pay the full amount of $3,148," Norma said.
Unfortunately, Norma's experience doesn't seem to have been much of a learning experience, since she seems to have already been aware that online courses from obscure organizations are highly risky.
"This goes on all the time," she said. "It is a shame that honest people are trying to make a living from home and end up with these scam artists taking advantage. Now I don't know how to get my money back."
Norma is unlikely to get her money back. She would probably be best advised to consider this an expensive lesson and look into Nassau Community College in Garden City, right next door to West Hempstead. There she can find legitimate, reasonably-prided business courses from a fully-accredited college.
---