---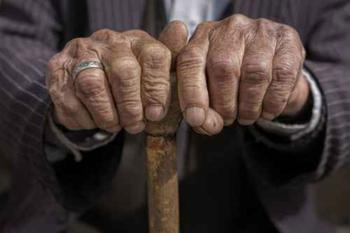 As our loved ones grow older, sometimes hard decisions need to be made about what is the best living situation for their quality of life. While some families have the ability to take care of elderly relatives, limited space and amenities can often force consumers to consider nursing homes as an option.
But are these nursing homes providing the type of care that we should expect? While reviews on these facilities are mixed, a recent study has found that quality of care can decline drastically if your loved one is obese.
Not all nursing homes are equal
What many consumers may not realize is that not all nursing homes are equipped to handle residents who are obese. These individuals often require much more staff attention than non-obese members, usually because they may need help completing daily tasks that they can't do on their own.
The nursing homes may also need certain equipment to cater to obese members' needs, such as specialized beds or lifting equipment. These specifications can really limit the number of nursing home choices that obese, older consumers have to work with.
With this in mind, the researchers set out to see if there was any disparity in the quality of care between nursing homes that accepted obese individuals versus those who did not. Over the course of two years, they examined over 164,000 records of obese individuals over the age of 65 who were admitted to a nursing home. Quality of care was measured by the number of deficiency citations that each nursing home received.
Lower quality of care
After examining the data, the researchers concluded that nursing homes that admitted obese members had a lower overall quality of care. These facilities were most likely to have a higher number of deficiencies.
The statistics also revealed the degree of obesity had an impact on care. The researchers found that nursing homes that admitted members who were morbidly obese (having a BMI of 40 or more) were the most likely to have severe deficiencies in care.
The research team hopes that their work will raise awareness for the quality of care in nursing homes, as well as start the conversation on giving equal opportunity to obese, elderly consumers who are looking to gain access to a nursing home.
The full study has been published in the Journal of the American Geriatrics Society.
---