---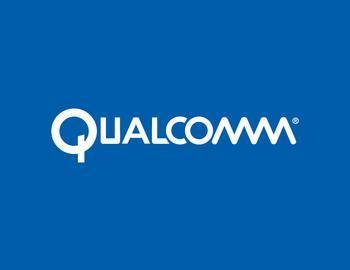 It's possible that you've never heard of Qualcomm, but chances are you have one or more of its products in your smartphone, tablet, or other consumer electronics product. In fact, Qualcomm is so dominant that it's a virtual certainty you do.
That, says the Federal Trade Commission, is the problem. It has filed suit in federal court charging Qualcomm with using anticompetitive tactics to maintain its monopoly in the supply of a key semiconductor device used in cell phones and other consumer products.
Qualcomm says the suit is "based on a flawed legal theory, a lack of economic support and significant misconceptions about the mobile technology industry." 
Qualcomm is the world's dominant supplier of baseband processors – vital components in cellular communications products. The FTC alleges that Qualcomm has used its dominant position "to impose onerous and anticompetitive supply and licensing terms on cell phone manufacturers and to weaken competitors."
"Never withheld"
Qualcomm denies that. "Qualcomm has never withheld or threatened to withhold chip supply in order to obtain agreement to unfair or unreasonable licensing terms. The FTC's allegation to the contrary -- the central thesis of the complaint -- is wrong," the company said in a prepared statement.
By excluding competitors, Qualcomm impedes innovation that would offer significant consumer benefits, including those that foster the increased interconnectivity of consumer products, vehicles, buildings, and other items commonly referred to as the Internet of Things, the suit argues.
Qualcomm says that argument is flawed. "The complaint seeks to advance the interests and bargaining power of companies that have generated billions in profit from sales of products made possible by the fundamental 3G and 4G cellular technology developed by innovators like Qualcomm," it said.
The complaint alleges that Qualcomm:
Maintains a "no license, no chips" policy under which it will supply its baseband processors only on the condition that cell phone manufacturers agree to Qualcomm's preferred license terms.   
Refuses to license standard-essential patents to competitors.  
Extracted exclusivity from Apple in exchange for reduced patent royalties. 
FTC Commissioner Maureen Ohlhausen voted against the filing and issued a dissenting statement, saying the FTC's action "lacks economic and evidentiary support ... was brought on the eve of a new presidential administration, and that, by its mere issuance, will undermine U.S. intellectual property rights in Asia and worldwide." 
Thanks
Keep an eye on your inbox, the lastest consumer news is on it's way!
Unsubscribe easily whenever you want
---