---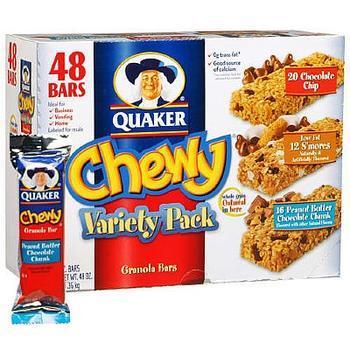 Quaker Oats Co. has agreed to pay $1.4 million to settle a class action lawsuit that claimed its Chewy Granola Bars contained "dangerous amounts" of trans-fats even though they were labeled as "trans-fat free," even though the company said in a court filing that it "vigorously denies" the allegations, Courthouse News Service reported.
The settlement grows out of a case filed on behalf of Robert Chacanaca and Victor Guttmann, who said the granola bars were deceptively labeled as having "0g Trans Fat" when they in fact contain partially hydrogenated oil (PHO), which causes heart disease, cancer and type 2 diabetes, the plaintiffs claim.
Under the settlement, "defendant agrees to remove PHOs by December 31, 2015 from the Oatmeal to Go and Instant Quaker Oatmeal Products that currently contain PHOs, and not to reintroduce PHOs into those products for a period of ten years," the plaintiffs' motion states.
Quaker also agreed to not introduce PHOs into bars which do not already contain the oils, for the next ten years, according to the motion.
---