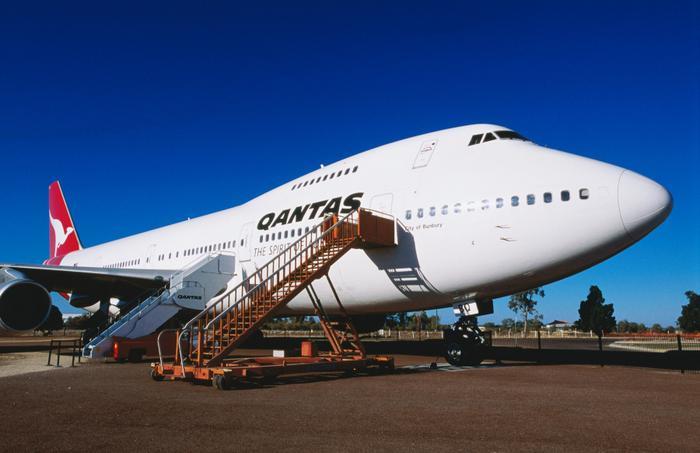 Australia's Qantas Airlines threw some extra shrimp on the barbie on Monday, as it learned it's been named the "world's safest airline" once again. 
AirlineRatings.com editors applauded the 100-year old Qantas for amassing a record of firsts in both operations and safety. 
"The Australian airline has been a clear leader in the development of Future Air Navigation System; real-time monitoring of its engines across its fleet, the flight data recorder to monitor plane and later crew performance; automatic landings using Global Navigation Satellite System as well as precision approaches around mountains in the cloud using RNP (Required Navigation Performance)," said AirlineRatings Christine Forbes Smith. Smith noted that Qantas has been either first or second to roll out the 16 major safety enhancements introduced in the past 60 years.
The Top 20
In evaluating an airline's safety, AirlineRatings.com took an exhaustive range of factors into account, including: airline's crash and serious incident record, government audits, audits from aviation's governing and industry bodies, industry-leading safety initiatives, and fleet age.
Here's how the researchers ranked its who's who:
Qantas

Qatar Airways

Air New Zealand

Singapore Airlines

Emirates

EVA Air

Etihad Airways

Alaska Airlines

Cathay Pacific Airways

British Airways

Virgin Australia/Virgin Atlantic

Hawaiian Airlines

Southwest Airlines

Delta Air Lines

American Airlines

SAS

Finnair

Lufthansa

KLM

United Airlines
Despite Qantas sitting atop the field and United bringing up the rear, AirlineRatings.com editor-in-chief Geoffrey Thomas said that, in reality, there's not as much disparity as it seems between #1 and #20.
"These airlines are standouts in the industry and are at the forefront of safety, innovation, and launching of new aircraft. In fact, there is very little between the top 20, they are all standouts," Mr. Thomas said.
In the past, low-cost carriers have been excluded in the rankings. But in response to public interest, AirlineRatings.com editors decided to include them this time around. Their Top 10 safest & best low-cost airlines are as follows in alphabetical order: Air Arabia, Allegiant, easyjet, Frontier, Jetstar Group, Jetblue, Ryanair, Vietjet, Westjet, and Wizz.