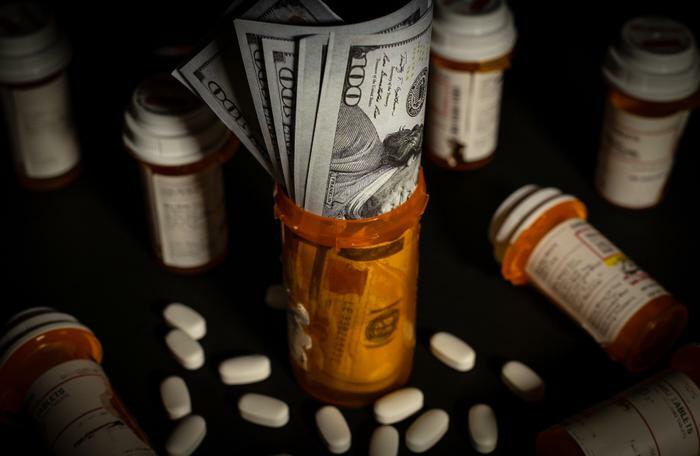 Purdue Pharma, maker of the opioid painkiller OxyContin, has proposed paying a larger financial settlement to resolve numerous lawsuits against it that accuse the company of contributing to the opioid crisis in the U.S. In a filing in bankruptcy court, the company, largely controlled by the Sackler family, proposed a payment of $4.28 billion, an increase from the $3 billion in the original settlement proposal.
A number of states have filed lawsuits against the drugmaker and had dismissed the $3 billion settlement from the family offer as insufficient. Massachusetts Attorney General Maura Healey, representing one of the plaintiff states, was initially unimpressed with the new offer.
"We're going to keep fighting for the accountability that families all across this country deserve," Healey told The Wall Street Journal.
Several other attorneys general who have signed onto the lawsuit concurred, saying they want the Sacklers to pay more of their personal funds in any settlement. "This plan does not go as far as it needs to," North Carolina Attorney General Josh Stein, told NPR.
Hopes to emerge from bankruptcy
For its part, Purdue Pharma hopes a resolution of lawsuits will help it emerge from bankruptcy. It sought Chapter 11 protection in September 2019, proposing a plan that it said would produce $10 billion to $12 billion to reimburse municipalities for the money they've spent to deal with the opioid crisis.
The unusual bankruptcy plan would allow Purdue Pharma to transform into a "public benefit trust." It would continue to sell opioid drugs, but the profits would go to the plaintiffs who have sued the company.
Under the plan, the Sackler family, the major stockholders in the company, would forfeit ownership of Purdue and contribute at least $3 billion toward the settlement out of their private funds -- a sum now increased to $4.28 billion under the new proposal.
New terms
Under the new bankruptcy plan, the Sackler family would relinquish ownership of Purdue Pharma's operations in the U.S. but would continue to control the company's overseas subsidiaries for the foreseeable future. They would also admit to no wrongdoing.
Last year, the company entered a guilty plea to three criminal counts connected to the marketing and distribution of OxyContin. Over a number of years, prosecutors accused the company of making illegal kickbacks and hiding the addictive nature of OxyContin in their marketing presentations to health care providers.
The Centers for Disease Control and Prevention (CDC) has reported that opioid overdose deaths in the U.S. totaled 67,367 in 2018. The states with the highest rates of death due to drug overdose were West Virginia, Delaware, Maryland, Pennsylvania, Ohio, and New Hampshire.