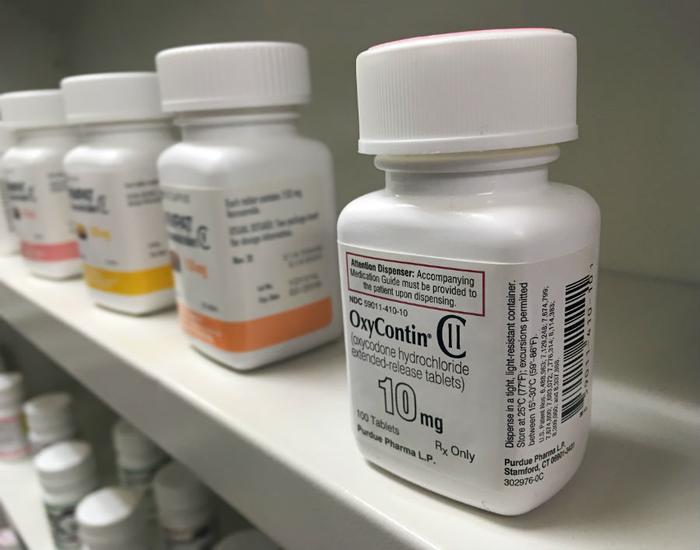 On the heels of a judge's award of $572 million to the state of Oklahoma from Johnson & Johnson, there could be a move by other opioid makers to seek a settlement, no matter the cost.
Purdue Pharma, the maker of the opioid painkiller OxyContin, is reportedly in talks to settle as many as 2,000 pending lawsuits for $10 billion to $12 billion. NBC News quotes two unidentified sources it says are familiar with the negotiations.
Purdue has already settled some cases, including with Oklahoma in March, for $270 million. It and other opioid drug manufacturers and distributors face charges from state and local  governments and Indian tribes that they brought on the opioid addiction epidemic by hiding the addictive power of the drugs.
Reports of a meeting
NBC News reports that attorneys general from at least 10 states and other plaintiffs lawyers met recently in Cleveland with Purdue officers to discuss the possibility of a settlement. The litigation at issue claims Purdue's sales practices for OxyContin were deceptive and played a role in the spread of the opioid addiction crisis. 
According to the Centers for Disease Control and Prevention (CDC), 400,000 people in the U.S. died from overdose or addiction-related causes from 1999 to 2017.
In mid-March, Purdue Pharma held out the option of declaring bankruptcy as a possible way to remain solvent in the face of massive litigation. 
Bankruptcy option
"It is an option," Purdue CEO Craig Landau told the Washington Post at the time. "We are considering it, but we've really made no decisions on what course of actions to pursue. A lot depends on what unfolds in the weeks and months ahead."
At the time at least 22 states and several Indian tribes had already sued the company seeking damages. A couple of weeks later New York joined them, accusing eight members of the Sackler family, owners of Purdue Pharma, of triggering and then profiting off the opioid epidemic through their marketing of Oxycontin.
According to the NBC News report, a proposed settlement would involve Purdue declaring bankruptcy and restructuring into a for-profit "public benefit trust." 
Purdue, meanwhile, has vigorously denied that it or members of the Sackler family have taken actions that caused the opioid addiction crisis. The company told NBC News that it is prepared to defend itself against the growing number of lawsuits.