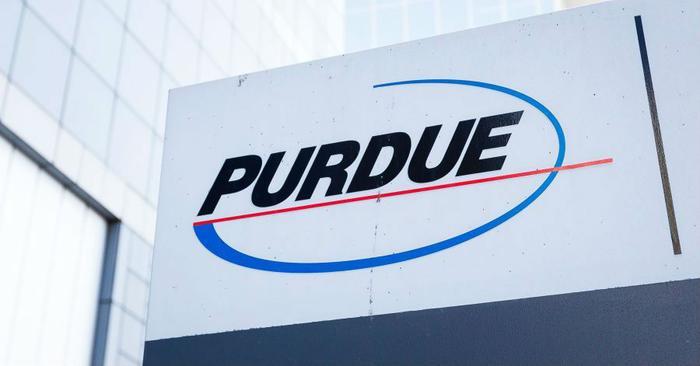 Purdue Pharma, one of the biggest targets in government litigation over the opioid addiction epidemic, has filed for bankruptcy and attempted to turn itself into a sort of charity.
The drug company, which makes and distributes the opioid painkiller OxyContin, has filed for bankruptcy protection as it faces a large number of lawsuits, many from state governments. The company says its plan would produce $10 billion to $12 billion to reimburse municipalities for the money they've spent to deal with the opioid crisis.
The unusual bankruptcy plan would allow Purdue Pharma to transform into a "public benefit trust." It would continue to sell opioid drugs but the profits would go to the plaintiffs who have sued the company.
The Sackler family, the major stockholders in the company, would forfeit ownership of Purdue and contribute at least $3 billion toward the settlement out of their private funds.
Not everyone is on board
While some states that have sued the drug company have expressed satisfaction with the settlement resulting from bankruptcy, others have not. North Carolina Attorney General Josh Stein says he is happy to see the Sackler family exit the pharmaceutical business but says the bankruptcy settlement lets them off too easy.
"The Sackler family sucked billions of dollars out of Purdue and is now throwing the carcass of this drug company into bankruptcy," Stein said. "This is a long-standing getaway plan. I will do everything in my power to hold the Sacklers legally accountable for their role in creating and fueling the opioid epidemic."
Stein said he will ask the bankruptcy court to reject the proposal. But Tennessee Attorney General Herbert Slatery is in favor of the bankruptcy settlement, saying it is consistent with the settlement framework agreed upon by a bipartisan group of 29 attorneys general, over 2,000 cities and counties, Purdue Pharma, and Purdue's owners.
'Purdue will no longer exist'
"Pursuant to that framework, and with the approval of the bankruptcy court, this bankruptcy means Purdue will no longer exist," Slatery said in a statement. "It will never again make, sell, or market another opioid product in the United States or anywhere in the world."
Under the agreement, Slatery said the Sackler family will give up not only Purdue but also all the family's international pharmaceutical holdings. He said the proceeds from the settlement will provide billions of dollars to the states and other plaintiffs to help "address the devastation of the opioid epidemic."
Purdue said it is not "seeking refuge" by filing for bankruptcy protection. It said the move is the best way to deliver the most relief to the public.