---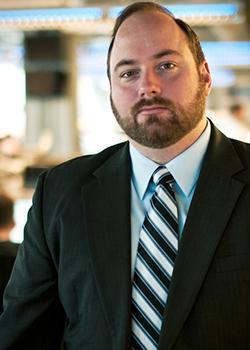 Sometimes it takes a new kid on the block to shake things up. That seems to be what Karl Frisch has in mind for his new organization, Allied Progress. 
Frisch says he will "hold powerful interests accountable and protect hardworking American families." More specifically, his targets are "those who seek to silence and take advantage of vulnerable Americans -- payday lenders, major financial institutions, for-profit colleges, voter suppression advocates" and others too numerous to list.
"These powerful interests play for keeps – so we're planning to use every tool available to make sure they are exposed and hardworking American families get the protections they deserve," vows Frisch, who says his new endeavor will run aggressive issue campaigns that will "out" the large financial interests that underwrite predatory lending practices and other anti-consumer activities.
While Frisch may sound like a young Ralph Nader, he comes from a political and communications rather than a legal background, which seems to be the pattern these days.
A generation or two ago, it was young lawyers who used the courts to cause trouble for entrenched corporate interests, forcing them to throw a few crumbs to consumers now and then. But as the federal judiciary has become more conservative under recent Republican administrations and class actions have become increasingly difficult to pursue, the battle for consumer rights is moving towards the political and issues-oriented advertising arena.
Frisch has seen both sides of that arena. He worked for conservatives in college and did field work for Sen. John McCain's first presidential campaign. As his website bio puts it, he then "came out of two closets at once as a gay man and a progressive" and since then has worked for liberal candidates and causes.
---