---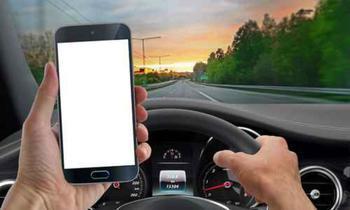 All the public service announcements, all the lectures, and all the traffic tickets don't seem to have made a dent in texting-while-driving cases. At least, not yet.
The National Highway Traffic Safety Administration (NHTSA) reports that more than 3,100 people died in traffic accidents in 2014 as the result of distracted driving, and Beverly Shirk, pediatric trauma coordinator at Penn State Children's Hospital, says texting behind the wheel was undoubtedly a factor in most of those accidents.
"People sending or receiving a text have four seconds or more that their eyes are off the road," Shirk said. "If you're traveling 55 miles per hour, that's the length of a football field. Your reaction time might not allow for you to stop."
Shirk is well-acquainted with the problem because every year she works closely with teens in workshops on safe driving. She says it's a challenge to make teens understand the many distractions present in the car and why it calls for making good choices.
Other distractions

Besides talking or texting, she says teens tell her that today's sophisticated infotainment systems can be a distraction, as well as operating navigation systems. Eating behind the wheel is still a major distraction, she says.
Shirk says many teens feel compelled to respond to messages from their friends instantly, even if they are in heavy traffic. The way around that, she suggests, is setting a phone to silent and stowing it out of sight while the vehicle is moving.
To alleviate anxiety over not being able to respond instantly, she recommends downloading an app that automatically responds to incoming contacts with a message that the recipient is driving and will respond shortly.
More accountability
With the tools available to reduce cellphone distractions, more and more safety advocates are pushing to hold drivers accountable when they don't take advantage of them and cause accidents. Deborah Becker, co-founder of Distracted Operators Risk Casualties (DORCs), says accountability works.
Drunk driving is down, she says, because drunk drivers are facing much stiffer penalties. These days, she says a fatal car crash is most likely to be caused by someone looking at their cellphone.
"When people were held accountable for drunk driving, that's when positive change occurred," she said. "It's time to recognize that distracted driving is a similar impairment, and should be dealt with in a similar fashion."
Becker's group is backing proposed legislation that would have drivers submit their phone to roadside testing to see if it were in use at the time of an accident or traffic stop.
Shirk says it all comes down to making good decisions. If you are driving and you need to use your phone, load music into the infotainment system, or pull up a map, simply pull off the road while you are doing it.
---