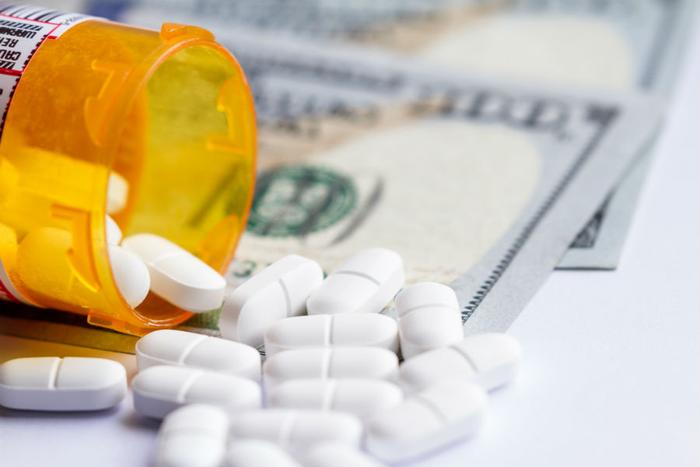 The Trump administration has proposed a rule that would require pharmaceutical companies to disclose the price of the drugs they advertise on television. Current rules only require manufacturers to disclose side effects in television ads.
"If we want to have a real market for drugs, why not have companies disclose their prices in the ads, too?" Health and Human Services Secretary Alex Azar asked in a speech Monday. "Consumers would have much more balanced information, and companies would have a very different set of incentives for setting their prices."
In anticipation of Azar's speech proposing the new rule, the pharmaceutical industry unveiled a set of voluntary guidelines regarding drug prices. The Pharmaceutical Research and Manufacturers of America (PhRMA), a major trade group, said member companies would use TV ads to direct consumers to information about drug costs.
Voluntary action not enough
"The Administration and Congress have called on our industry to provide cost information in DTC advertisements, and our members are voluntarily stepping up to the plate," said Stephen J. Ubl CEO of PhRMA.
That's not good enough, Azar said.
"Our vision for a new, more transparent drug-pricing system does not rely on voluntary action," Azar said in a statement. "The drug industry remains resistant to providing real transparency around their prices, including the sky-high list prices that many patients pay. So while the pharmaceutical industry's action today is a small step in the right direction, we will go further and continue to implement the President's blueprint to deliver new transparency and put American patients first. "
What the rule would do
The government's proposed rule would require direct-to-consumer television ads for prescription drugs that are paid for by Medicare or Medicaid to include the list price if it is greater than $35 for a month's supply. Just about every drug would fall under that category.
HHS says the 10 drugs most commonly advertised on television have list prices ranging from $535 to $11,000 per month or for the usual course of therapy. According to HHS data, 47 percent of U.S. consumers have high-deductible health plans, meaning they often pay the list price of a drug.
While the administration's proposal is being met with resistance by the drug industry, it's being greeted with a dose of skepticism by consumer advocates.
Drug pricing expert Rachael Sachs, an associate professor of law at Washington University in St. Louis, tells NPR that the proposed rule lacks penalties for drug companies that violate it. She also expressed doubts that the rule would be finalized.