---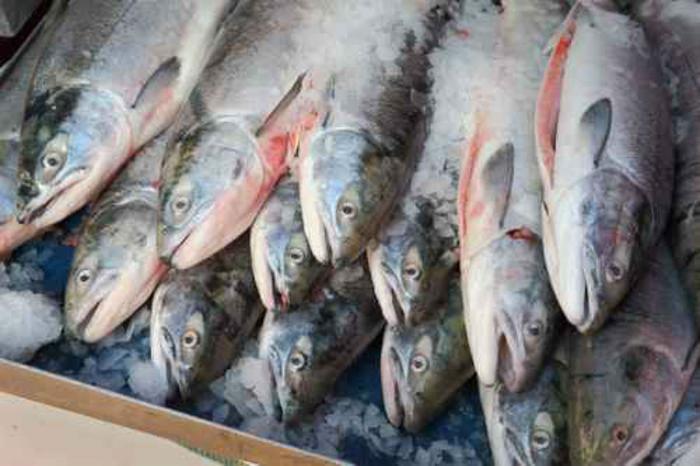 A Presidential task force has released a proposed federal rule aimed at reducing or preventing Illegal, Unreported and Unregulated (IUU) Fishing and Seafood Fraud.
The rule lays out proposed new requirements for seafood, including requiring traceability at the first point of entry into U.S. commerce for a select number of species considered "at risk" of IUU and seafood fraud.
The rule only addresses the collection of information on imported fish and fish products at the point of entry into U.S. commerce. Fish products simply transiting through the U.S., but not sold here, are not covered.
The list of at-risk species and species groups covered by the rule includes: abalone; Atlantic cod; Pacific cod; blue crab; red king crab; dolphinfish (mahi mahi); grouper; red snapper; sea cucumber; shrimp; sharks; swordfish; and albacore, bigeye, skipjack, and yellowfin tuna.
Nice start
The rule is open for public comment for 60 days. It didn't take the environmental group Oceana that long to render its verdict; the rule is a nice start, the group says, but doesn't go far enough.
"Oceana welcomes the proposed rule as a first step in fighting illegal fishing and seafood fraud," Oceana's senior campaign director Beth Lowell said in a statement. "However, the steps outlined will not fully solve these problems."
Lowell said the administration should add three additional components: it needs to apply to all seafood; products need to be traced throughout the entire supply chain to final point of sale. If there is a phased-in implementation process, then there must be a concrete timeline to expand the rule to all species and extend traceability from boat to plate in the final rule.
Oceana points out that there are more than 1,800 species of seafood for sale in the U.S. It says limiting traceability to "at risk" seafood leaves the rest of the seafood supply unguarded.
Calls for complete traceability
The group also takes issue with the fact that new tracking requirements stop at the first point of entry into U.S. commerce. That, the group concedes, may protect consumers from buying some products caught by IUU fishing, but it does not stop seafood fraud. Fraud, the group says, can happen anywhere throughout the supply chain, even within U.S. borders.
As a case in point, Oceana issued a report in October claiming that 43% of the salmon it collected from supermarkets and restaurants was mislabeled. In nearly 70% of the cases, it said DNA testing confirmed farmed Atlantic salmon was being sold as wild caught.
Scientists are divided over whether farm raised or wild caught is more nutritious. However, a 2004 study found a higher level of contaminants in farm raised salmon.
In this case, however, Oceana says the issue is labeling. It says if you pay extra for wild caught salmon, that's what you should get.
---