---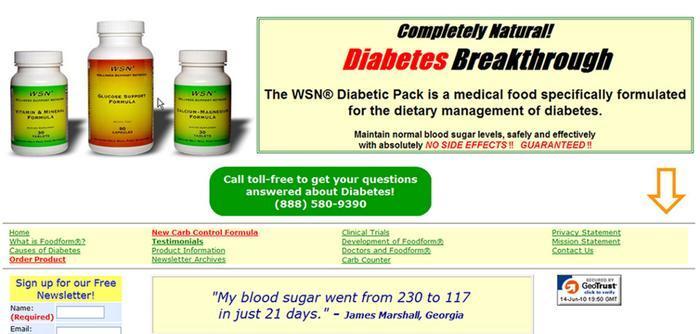 Acting on a complaint by the Federal Trade Commission (FTC), a federal court has ordered marketers of bogus diabetes remedies to pay nearly $2.2 million. The FTC will use the funds it recovers to reimburse consumers.
The court has prohibited the company – Wellness Support Network Inc. – and its two principals, Robert Held and his daughter Robyn Held, from claiming without rigorous scientific proof that their supplements would treat and prevent diabetes, and from making other deceptive claims.
"Giving false hope to those who struggle with a serious illness is disgraceful, and the FTC is determined to ensure that deceptive marketers face the consequences," said Jessica Rich, Director of the FTC's Bureau of Consumer Protection.
The FTC's October 2010 case challenged claims for the defendants' Diabetic Pack and Insulin Resistance Pack – which contained identical blends of vitamins, minerals, and plant extracts. The defendants touted the Diabetic Pack as a treatment for diabetes, and the Insulin Resistance Pack as a means of purportedly reducing insulin resistance and preventing diabetes.
The defendants advertised primarily online, relying heavily on consumer testimonials and running ads that claimed a "Diabetes Breakthrough" and a "clinically proven natural solution to diabetes with a 90% success rate." The defendants sold the products for $76.70 for a 30-supply supply.
The court ruled in favor of the FTC's motion for summary judgment and found that the claims made by the marketers were false and unsupported by scientific evidence.
---